What is the Difference between a Fire Warden and a Fire Marshal?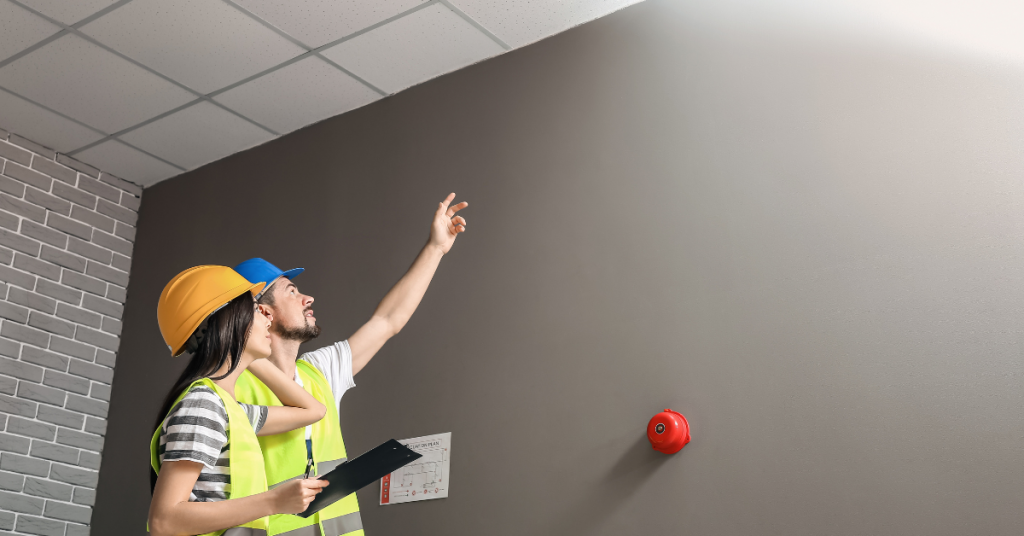 Estimated reading time: 6 minutes
We deliver online and face-to-face training for fire marshals and fire wardens but some customers ask us what is the difference between a fire warden and a fire marshal?
In this blog, we will see whether the Regulatory Reform (Fire Safety) Order 2005 (RRFSO) makes a legal distinction between the two roles. We also discuss whether organisations choose to differentiate the two responsibilities and why.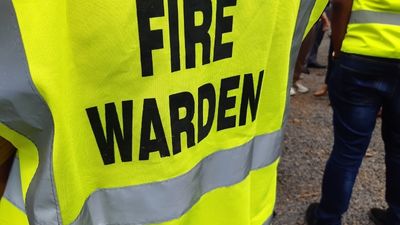 ---
The role of the 'responsible person'
The Regulatory Reform 2005 (Fire Safety) Order provides a framework for standard fire safety in all non-domestic premises, this includes almost all buildings, places, and structures that are not private homes. Under this order the fire safety arrangements would no longer be decided by the fire service, instead the responsibility was moved to the 'responsible person' at the premises. This person often has control (or a degree of control) of the building, and is often the owner, employer or an occupier.
Under the Fire Safety Order the  'responsible person'  takes reasonable steps to reduce the risk of fire and makes sure people can safely escape. Alternatively, the 'responsible person' may give the role of the fire warden/fire marshal to somebody else, and this person would take responsibility of fire safety in the building.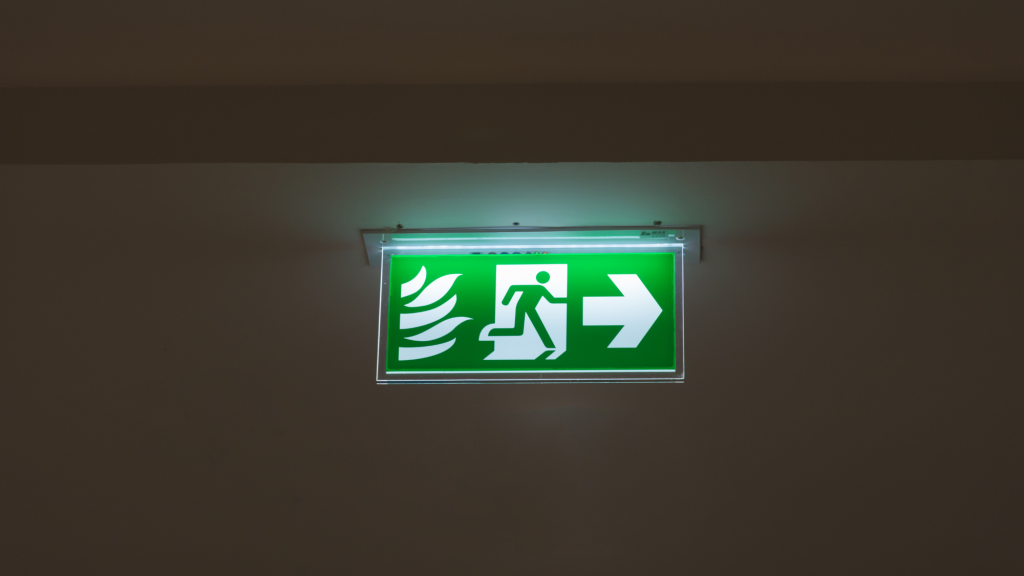 ---
Legal references to the role of fire warden
There is no legal reference that differentiates the roles and responsibilities of a fire marshal and a fire warden in the Fire Safety Order. Therefore the duties of a fire warden or a fire marshal can be classed legally as performing the same role and responsibilities.
The order does outline that it is vital to appoint trained fire marshals/fire wardens to keep employees and customers safe.  Allocated to these fire wardens/marshals are important duties, which include understanding the fire risks and managing an evacuation if a fire happens. Both need to have adequate fire safety awareness and training and they play an important part in your fire safety plan.
---
Do some businesses split the fire warden/fire marshal role?
In some businesses, they do make a distinction between the role of a fire warden and a fire marshal and each role will have a different set of responsibilities. This often happens in larger and more complex organisations, but it is totally up to the business to decide whether they want to split the role and what the difference is between the two roles in their workplace.
The number of fire wardens/fire marshals you need depends of many risk factors, this number is calculated by a specialist and is referred to in your fire risk assessment. If you're interested in guidance on how many fire warden/fire marshals you need in your business, you can take a look at our latest blog: How Many Fire Marshals/Wardens do I Need?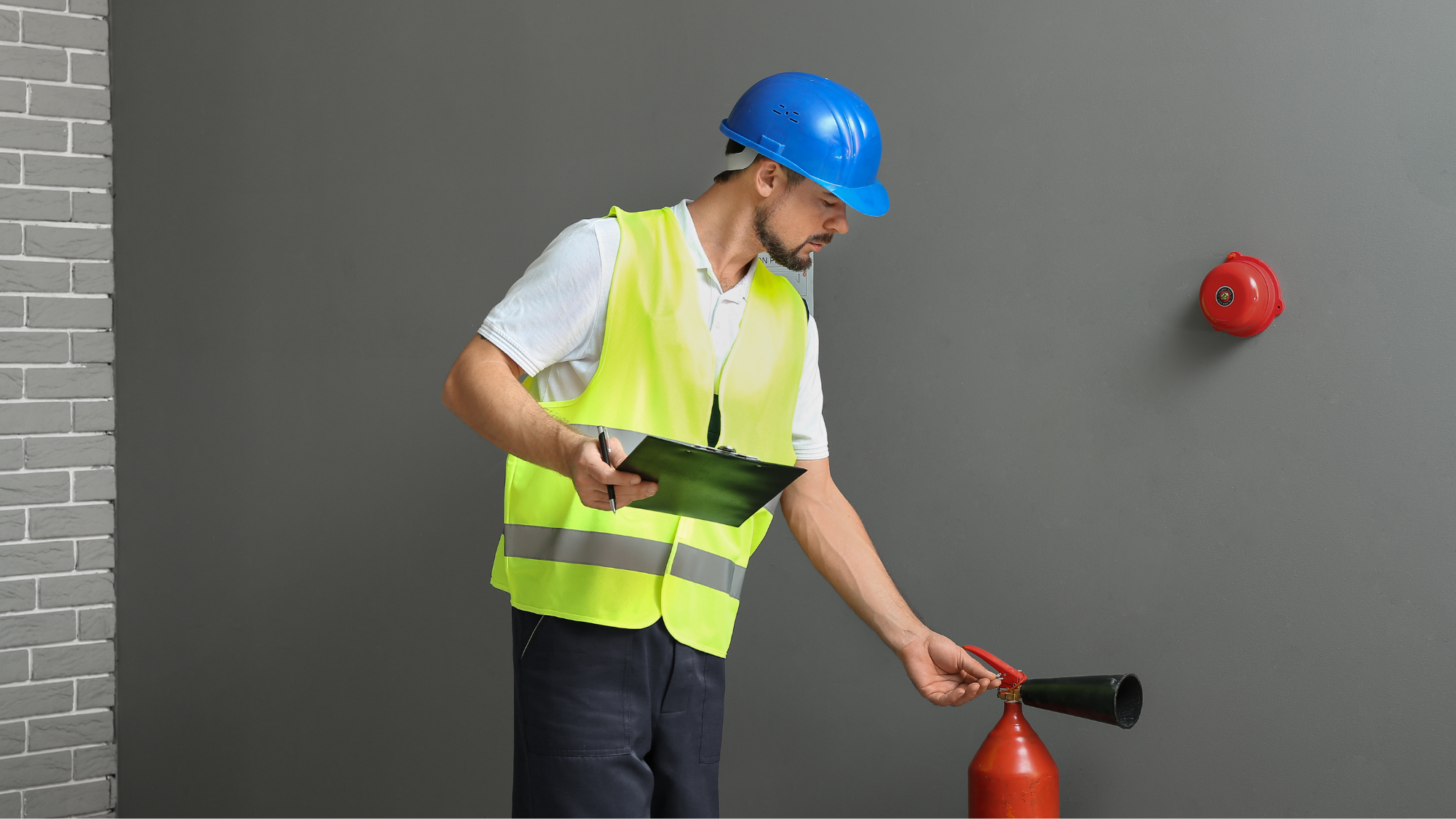 ---
The role of a fire warden/fire marshal in a low or high risk business
In a smaller, low risk business you may think you need to assign one 'responsible person', and they will probably have the title of either a fire warden or fire marshal, it really doesn't matter as their roles and responsibilities will be the same. However, you do need to bear in mind who would take responsibility if the designated person was away from the business for any reason e.g. holiday, illness, visiting clients, etc.
In a higher risk business, you will probably need to allocate more than one 'responsible person'. It makes sense to have separate fire marshals and fire wardens who have predefined responsibilities with different day to day fire management duties, ensuring fire safety is manageable and that the business is fully compliant with fire safety regulations. Although these roles are interchangeable and it is up to the individual organisation to decide how the roles will be split. As a rule of thumb, fire wardens will usually have a more proactive role where as a fire marshal's role tends to be more reactive. Here are some examples of how the responsibilities could be divided.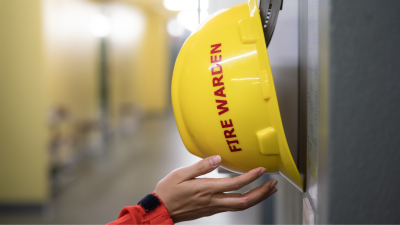 Example responsibilities of a fire warden:
Undertaking regular fire door checks and equipment checks.
Assisting in creating plans for evacuations and emergencies.
Responsibility for searching the premises and ensuring that the whole building has been successfully evacuated.
Responsibility for fire risk assessments and fire drills.
Employing good fire safety practices in the workplace and any necessary reporting.
Example responsibilities of a fire marshal:
While a building is being evacuated, they will handle the evacuation outside the building.
Performing the roll calls.
Making sure all fire wardens are safe.
Undertaking some of the roles of the fire warden outlined above.
---
In summary, there is no difference between the role of a fire marshal and fire warden, but if your workplace/business warrants or requires it the roles may be divided. Proper training is vital if taking on these roles. Not only does becoming a fire warden/fire marshal allow you to help make your workplace a safer environment, experience in this role can also increase your employability in the future.
---
Want more information about our fire warden/fire marshal training? 
Our IFE approved & CPD accredited online Fire Marshal/Warden Course make sure you are compliant with the current fire legislation. It covers your responsibilities, the correct fire extinguishers to use and fire prevention and evacuation.   
We also offer face to face Fire Marshal/Warden Courses across the UK. Our courses are tailored to your workplace, and our experienced ex-fire service trainers give you the opportunity to use a fire extinguisher.
Our friendly customer support team is always happy to talk through your fire safety training options. Why not give us a call on 01327 552160, email us at hello@smarthorizons.co.uk, or use the live chat feature on this website to speak to us during office hours. 
---
Related Links