Fire Safety Training: What's In a Fire Warden Training Course?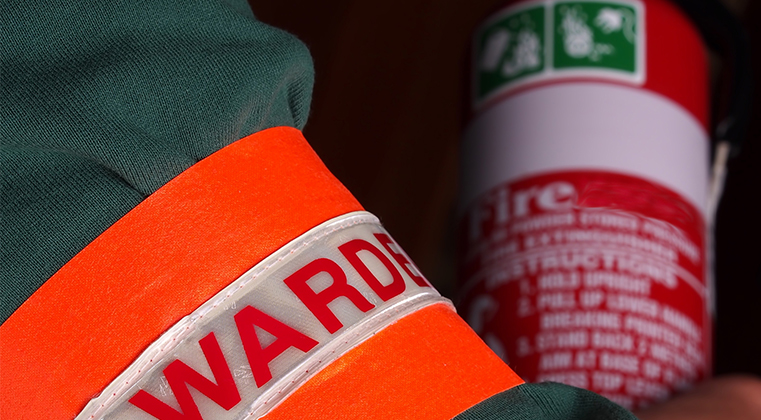 We're specialists in delivering high-quality fire safety training here at the Fire Training Company. Because we have such a great selection of online and face-to-face fire safety courses available for you to choose from, we want to ensure you're getting the right level of training for your role and know exactly what's in our accredited fire warden training courses.
What Is a Fire Warden?
Virtually every business or place of work in the United Kingdom needs to take responsibility for fire safety on their premises. Not only does this include making sure that every member of staff is aware of the fire evacuation procedure, the location of fire extinguishers, and the basic steps to prevent a fire from breaking out, but it also requires a designated fire warden to take a lead on all fire safety procedures in the workplace.
Depending on your place of work, the fire warden on premises might also be called the fire safety officer or the fire marshal. The name you give to your designated person(s) doesn't matter so much as ensuring that they have the correct training in order to carry out their duties safely and effectively.
A fire warden will be responsible for coordinating all staff in the event of a fire breaking out on your premises. They will take registers to ensure everyone has successfully evacuated the building and they may even need to use fire extinguishers to extinguish a fire. (They will have received training on how to do this by taking an accredited fire safety course such as our Fire Extinguisher Training or any of our face-to-face fire safety training courses.)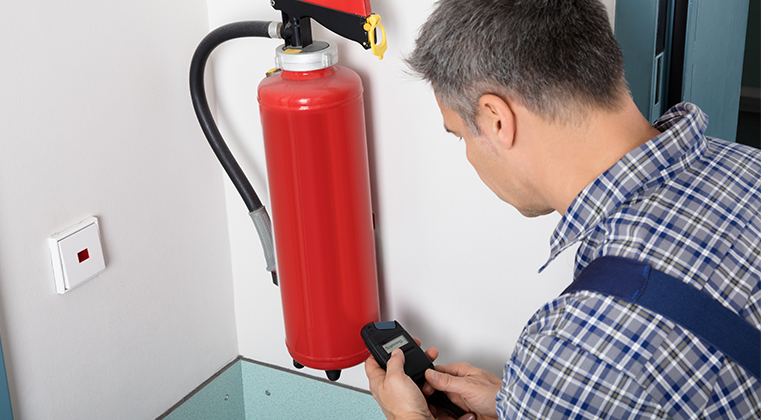 In fact, a fire warden will typically have a much more advanced level of fire safety training than the majority of staff in your workplace. Even when there isn't a real-life fire to put out, they will still need the know-how in order to carry out monthly (or even more regular) duties such as completing fire risk assessments and maintaining the fire safety folder.
The fire warden will probably be responsible for testing the fire alarms and smoke detectors on your premises too, depending on your place of work and how accessible these devices are. During new staff inductions, they will typically be asked to deliver the fire safety talk and point out the location of fire exits, the fire safety folder, and emergency assembly points.
In some cases, the fire warden may also be the member of staff delegated to arrange regular fire safety training for everyone in the team, including new members of staff.
How Do I Become a Fire Warden?
Needless to say, before you start training to become a fire warden, you will need to have a foundation of fire safety training to ensure that you know the basics before you build upon this knowledge.
Online Fire Safety Training
The most popular choice for fire safety training is our online course, which can be accessed 24/7 from any device with an internet connection and can be paused and restarted as many times as needed to fit in with your busy schedule.
Our accredited online fire safety training gives a general overview of fire safety for all employees. It's a basic introduction to the subject suitable for total beginners or people who have already completed fire safety training and want to refresh their knowledge.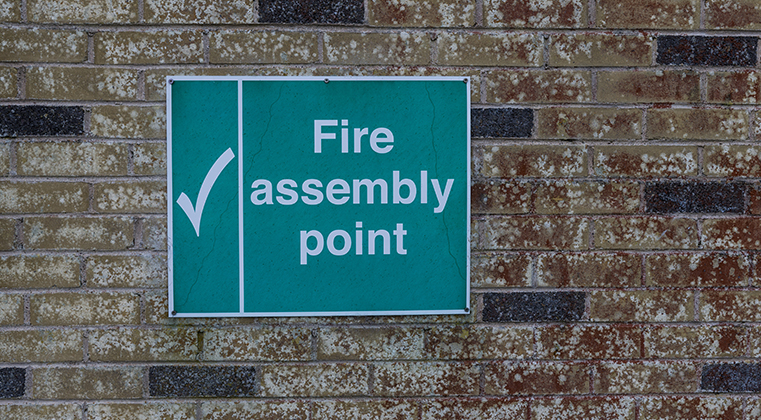 Even if you have completed an introductory fire safety training course, you will need to complete an appropriate fire warden training course in order to learn the additional skills required of you to perform fire warden duties in your workplace.
Our accredited fire warden training is available to complete as either an online or face-to-face course. The online fire warden training course is time- and money-saving and has been developed by a team of dedicated fire safety experts to ensure you get an in-depth overview of your fire warden duties in a format relevant to your workplace. If you would prefer to train in-person, our face-to-face fire warden training is taught by experienced ex-emergency services personnel who are able to bring real-life examples to the course and even help you to practice using a fire extinguisher on a real fire (location permitting).
Please click here now to view our online fire warden training course page and read the full course description.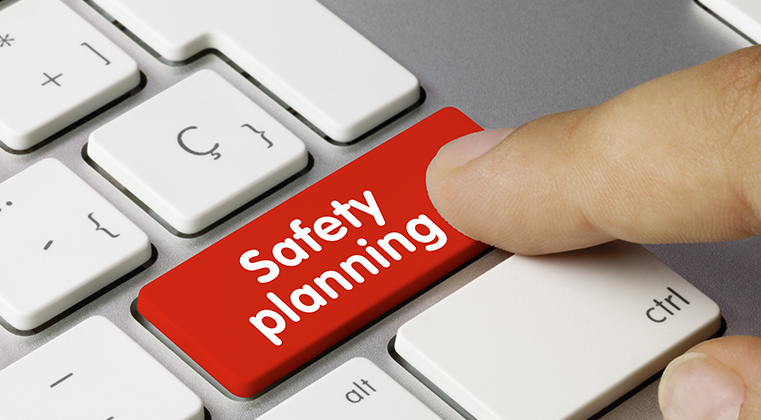 Strapped for time? No problem. Here's a really brief overview of the contents of our online fire warden training:
Introduction
Our online course opens with a short introduction and an example of the tests you will take throughout.


Fire in the workplace
Building on the fundamentals of fire safety, this module starts to look at how your role as fire warden differs from other people in the workplace.


Understanding fire
You will learn exactly how fires start and how to break "the fire triangle" to prevent a fire from spreading out of control.


Practical fire safety
You will learn how to identify a fire and how to protect yourself if a fire breaks out in your workplace, including the importance of the fire warden in the safety chain.


Fire extinguishers
You will learn about the different types of fire extinguisher, including their placement and maintenance, and how to identify which one to use in the event of a real emergency.


Fire and the law
We'll give you a brief introduction to the law surrounding fire safety that you'll need to be aware of to protect yourself from penalties.


Risk assessments
You will learn about the importance of fire risk assessments and how they help to protect your workplace from fire.


Being a Fire Warden
You will learn exactly how fire wardens are a part of the fire protection and safety process and what this could mean on an ongoing basis.


Final assessment
You will use the information you have learned within this course to answer a series of questions designed to test your knowledge and understanding of fire safety.
Ready to start learning? Our online fire warden course is available to begin immediately.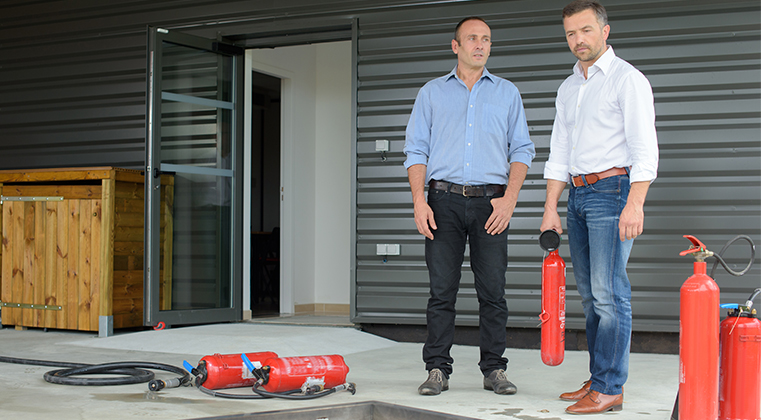 If you prefer to learn in-person, the Fire Training Company has trainers based across the United Kingdom who are available to visit your premises and train groups of up to 20 at a time.
Our team of experienced trainers are ex-emergency services personnel and will give you an excellent introduction to fire safety training and/or fire warden training, including (location permitting) the chance to practice using a fire extinguisher to put out a real fire.
For more information about our accredited face-to-face fire warden training, please click here.
Don't forget, you can call the Fire Training Company offices on 01327 552160 or email help@firetrainingcompany.co.uk anytime to speak to a member of our friendly customer support team about our trainers' availability, or to arrange immediate online fire safety training for you and your team.
The Fire Training Company offices are open from 9am to 5.30pm, Monday to Friday.