Online Fire Marshal Training
An online training course that will provide you with the knowlege to become a fire warden/marshal
Courses From £20
For Further Advice Call: 01327 552160


Online Fire Marshal Training
An online training course that will provide you with the knowlege to become a fire warden/marshal
Courses From £20
For Further Advice Call: 01327 552160


Online Fire Marshal/Warden Training
Our online fire marshal/warden training, otherwise known as the online fire marshal training course, covers everything you need to know to be a fire warden/marshal, including risk assessments, practical fire safety, fire extinguishers and the duties of a fire warden/marshal.  The course is fully accredited by the Institution of Fire Engineers.
The courses allow for flexibility and affordability, so if you're looking to get your certificate in becoming a qualified fire warden or fire marshal, get started with our e-learning course today!
Covers all the key elements you need to meet the required training standard for The Regulatory Reform (Fire Safety) Order 2005/Fire (Scotland) Act 2005
Accredited by the Institution of Fire Engineers
Completely online fire training course - learn at your own pace
Pause and come back to the training whenever you like
Clear and easy-to-use fire safety training specifically designed to be an accessible and cost-effective solution to your training needs
Upon successful completion of the course you'll be able to download a personalised fire safety training certificate
| | | |
| --- | --- | --- |
| 1 | £20.00 | £20.00 |
| 10 | £180.00 | £18.00 |
| 20 | £340.00 | £17.00 |
| 50 | £800.00 | £16.00 |
| 75 | £1,125.00 | £15.00 |
| 100 | £1,400.00 | £14.00 |
Choose One of Our New Discounted Online Fire Warden/Marshal Training Course Bundles:
Discounted Training Bundle for SCHOOLS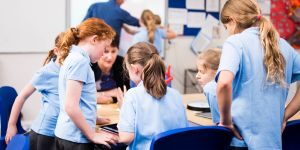 Discounted Training Bundle for BUSINESS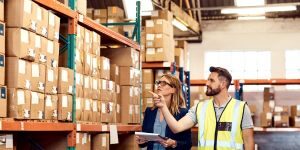 The Benefits Of Taking This Course
Instant access to courses
Training can be taken any time - no need for staff to take time out of work
Takes between 1-2 hours to complete
Courses can be taken 24/7
Available on mobile devices
Retrieve centrally held online certificates at the touch of a button
Downloadable Excel reports so you can monitor completion
Individual, personalised certificates can be downloaded and printed
Courses can be stopped and restarted at any point
Course notes and resources available for the duration of the certificate
Friendly, UK-based customer support centre in case you have any queries
Scenarios, content and questions are regularly reviewed
Fully monitored feedback to ensure that our courses are continually enhanced to meet the needs of our clients
This module will introduce you to the content of the course and online training. The Fire Warden course covers a range of general fire awareness modules and specific learning to prepare you for your role as a Fire Warden. At the end of the module, you will be given an example of the kind of test you will take during your training.
This module is designed to introduce you to the fundamentals of fire safety. It covers why fire awareness is so important, what the different kinds of fire are, and starts to look at your role as a Fire Warden in an emergency, how that differs from other people and what should happen if an alarm sounds.
'Know your enemy' as the old saying goes. This module is designed to give a deeper understanding of what fire actually is. It covers how fires start, how they continue to burn, what the fire triangle is and how to break it. This is vital information for a Fire Warden as it directly impacts on your role. The module also begins to look at how fires spread in buildings and how they can so easily go from a small, easily controlled blaze, to a life-threatening fire.
This is where we focus on the practical application of fire safety. We see what Fire Safety procedures should be in place, how to identify possible fire incidents, what methods of escape should be available and how to use them. The module also suggests when it is time to seek advice and the importance of the Fire Marshal/Warden in the safety chain.
Hopefully, you will never need to use a fire extinguisher in a live emergency but if you do then it is vital that you know the right extinguisher to use and the correct procedure for using one. A Fire Warden will need to have a clear understanding of how fire extinguishers work and how they can be used to best effect. It is very common for you to have specific duties relating to fire equipment and their placement and maintenance. 
When it comes to fire safety, the law is very clear and the penalties for making mistakes can be costly and may even result in imprisonment in some cases. This module looks at the parts of the law you need to know and how it relates to you and others.
Your workplace will need to have fire risk assessments detailing the potential hazards from fire. This module is an overview of risk assessments and the role they play in overall fire protection. You may be called upon as a Fire Marshal to create or verify the risk assessments so this module looks at what we mean by risk and hazard and how it relates to a working risk assessment in your workplace.
Once you have learned all the background knowledge on fire and the potential danger it poses, it is here that you see how that fits with your role as a Fire Warden. Being a Fire Warden is a responsibility that means you are part of the protection and safety process so it is important that you understand what that could mean on an ongoing basis.
This module is your final assessment, which consists of scenarios, multiple choice questions, and true or false decisions. 
The aim of this module is to assess your level of knowledge following the completion of the Fire Warden/Marshal course.

"A very good and informative training course. This is the first online training I have done for this module and is a great way to learn about fire safety."
Les Wilkinson, Plexus Legal

"Fire Warden course is very clear, informative and useful. The supporting links (to other websites) and other information are extremely useful for future hazard and risk identification and for planning and review on a regular basis."
Lesley Nutter, Lytham Window Company
We Also Offer Face to Face Training Courses Order Now - Starting from £42.00 per person 
Delivered By Ex-Emergency Services Personnel With Real-World Experience
Face to Face Training Courses
Order Now - Starting from £42.00 per person
Delivered By Ex-Emergency Services Personnel With Real-World Experience

For Advice & To Book Call Us Today On 01327 552160
We provide a range of face to face fire training courses which can be delivered at a time and place to suit you.
Meets the needs of The Regulatory Reform (fire safety) order 2005
Delivered by ex-emergency service personnel with real-world experience
Tailored to your business environment
Interactive experience with real fire safety equipment where appropriate
3 hour course with maximum of 10 trainees (we may be able to accommodate more people but please contact us for a quote).
Learning Management System
If you are purchasing courses for an organisation, our online learning management system has been built to solve the problem of maintaining central records and ensuring that everyone's training is current and up to date. To check your team are all suitably trained or arrange training for new staff, simply use our website to display a full record of staff training certificates and your available training options.
You can also set up automatic reminder emails to ask your users to take or retake training. You can tailor these emails and the timings for sending and you can even specify that the email appears to come from yourself. Once enabled, the learning management system will manage all of the chasing for you.