Online Health and Safety Course
(Formerly known as Health and Safety Level 2 Training)
An online training course that will teach learners how to keep themselves and those around them safe in a work environment
Courses From £30
For Further Advice Call: 01327 552160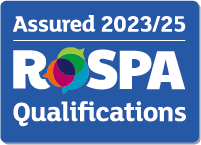 Online Health and Safety Course
(Formerly known as Health and Safety Level 2 Training)
An online training course that will teach learners how to keep themselves and those around them safe in a work environment
Courses From £30
For Further Advice Call: 01327 552160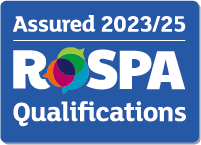 Online Health and Safety Course
(formerly known as Health and Safety Level 2 Training)
This online Health and Safety course (formerly known as Health and Safety Level 2 Training)  provides learners with the basic knowledge for keeping themselves and those around them safe in a work environment.
It covers the importance of co-operating with their employer in carrying out tasks and working equipment as trained, and the wearing of Personal Protective Equipment (PPE) provided, dealing with accidents and controlling risks.
Covers all the key elements you need to meet the required training standard for health and safety regulations in the UK
Completely online health and safety training course - learn at your own pace
Pause and come back to the training whenever you like
Clear and easy-to-use health and safety training specifically designed to be an accessible and cost-effective solution to your training needs
Upon successful completion of the course you'll be able to download a personalised online Health and Safety course certificate
| | | |
| --- | --- | --- |
| 1 | £30.00 | £30.00 |
| 10 | £270.00 | £27.00 |
| 20 | £510.00 | £25.50 |
| 50 | £1,200.00 | £24.00 |
| 75 | £1,687.50 | £22.50 |
| 100 | £2,100.00 | £21.00 |
Choose One of New Discounted Online Business Training Course Bundles:
Discounted Training Bundle for Business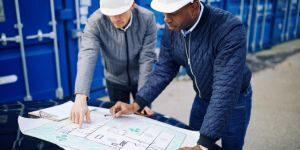 This module will introduce you to the content of the course and online training. This Health and Safety Level 2 course will give you the tools to stop you getting hurt or ill through work. Employers are responsible for health and safety, but employees must co-operate.
This module will detail the contents of the Health and Safety at Work Act 1974 and why it's so important to workplace safety. You'll understand why workers have a right to work in places where risks to their health and safety are properly controlled.
Workplace health and safety goes far beyond just keeping employees from harm. This module outlines how there are clear costs to poor health and safety, with many hidden. You will learn the different causes and consequences of an accident - especially those that are not obvious at first. It is also important to know the correct procedures when reporting injuries, diseases and dangerous occurrences (RIDDOR).
Slips and trips are the most common type of work injury. This module discusses how slips and trips cause over a third of all major injuries and can lead to other types of accidents. Depending on the workplace and the environment, these kinds of small-scale accidents can lead to more serious consequences.
This module dives into the Control of Substances Hazardous to Health (COSHH) regulations guide. The content teaches employers on how to safely control the use of hazardous substances and reduce the risk that may potentially cause harm.
Wherever you work, you are likely to be surrounded by various warnings or health and safety signs as you go about your job. These signs can easily fade into the background but they form an essential part of any workplace. This module outlines all of the essential signs that will ensure safety precautions are adhered to at every stage.
Your workplace will need to have fire risk assessments detailing the potential hazards from fire. Every year, fires cause loss of life and loss of business. This module will go through the various causes of fire - as well as their effects.
The module is essential to reacting to any sort of accident or safety failure in the workplace. First aid is the action taken to prevent an injured person's condition deteriorating whilst waiting for professional assistance. You will learn to deal with any immediate dangers, assess the situation and gather the appropriate help required to manage the situation.
In the construction industry an average of 2,020 workers per 100,000 suffer from Work-Related Musculoskeletal Disorders (WRMSD). In this module, you will understand what needs to be considered in a Manual Handling Risk Assessment and how the working environment, the load, the individual, the task and equipment are all factors.
The Health and Safety (Display Screen Equipment) Regulations 1992 apply to workers who use DSE daily, for continuous periods of an hour or more. This module will teach you the regulations that apply to these workers and how they can undertake best practice to look after their wellbeing.
Electricity is used in every workplace. Each year about 1,000 accidents at work are reported involving burns and shock and about 30 of these are fatal. This module will help you understand the many injuries that can occur when working around high voltage and how to best avoid them.
High levels of noise in a workplace, especially for prolonged amounts of time, can have damaging affects on workers within close proximity. This module goes through the regulations of working around high levels of noise and what precautions to take to avoid any hearing loss.
Work equipment is any machinery, appliance, apparatus, tool or installation for use at work (whether exclusively or not). This includes equipment which employees provide for their own use at work. You'll learn what equipment is covered by regulations and what type of equipment causes what injury. 
Falls from height are a common cause of fatal injury. When people use equipment while working at height, this can fall onto persons below causing death and injury. In this module you'll understand the many risks of working at height can encompass. This can range from using a footstool to stack shelves in a supermarket, to window cleaning multiple storeys high or constructing a building.
Vibration is the transmission of force from the work process into the operator. Measured by how strong the force and how frequently it occurs. In this module, you'll learn how whole body and hand-arm vibrations can cause serous harm and how there are regulations to avoiding any injury.
The final section of the course is a mandatory assessment to test everything you've learned across the modules and ensure you have the knowledge to receive your certificate.
The Benefits Of Taking This Course
Instant access to courses
Training can be taken any time - no need for staff to take time out of work
Takes between 2-3 hours to complete
Courses can be taken 24/7
Available on mobile devices
Retrieve centrally held online certificates at the touch of a button
Downloadable Excel reports so you can monitor completion
Individual, personalised certificates can be downloaded and printed
Courses can be stopped and restarted at any point
Course notes and resources available for the duration of the certificate
Friendly, UK-based customer support centre in case you have any queries
Scenarios, content and questions are regularly reviewed
Fully monitored feedback to ensure that our courses are continually enhanced to meet the needs of our clients
Learning Management System
If you are purchasing courses for an organisation, our online learning management system has been built to solve the problem of maintaining central records and ensuring that everyone's training is current and up to date. To check your team are all suitably trained or arrange training for new staff, simply use our website to display a full record of staff training certificates and your available training options.
You can also set up automatic reminder emails to ask your users to take or retake training. You can tailor these emails and the timings for sending and you can even specify that the email appears to come from yourself. Once enabled, the learning management system will manage all of the chasing for you.