Online Manual Handling Course
(Formerly known as Manual Handling Level 2 Training)
This online Manual Handling  2 course is designed to teach the basics of moving and handling objects in the workplace safely.
Price: From £30
For Further Advice Call: 01327 552160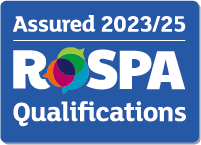 Online Manual Handling Course
(Formerly known as Manual Handling Level 2 Training)
This online Manual Handling course is designed to teach the basics of moving and handling objects in the workplace safely.
Price: From £30
For Further Advice Call: 01327 552160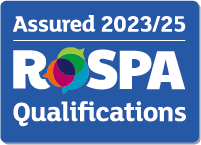 Choose One of New Discounted Online Business Training Course Bundles:
Discounted Training Bundle for Business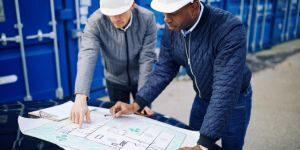 This introductory module will define what is considered manual handling. This can be trickier than some people understand, so it's important that workers understand what forms of physical work are considered manual handling and are therefore protected by regulations. 
Nearly all jobs involve manual handling. Some jobs involve a high level of manual handling. Accidents here are not restricted to manual workers; similar risk applies to office workers, lab workers, catering staff, etc. This module will teach you what problems can occur when all levels of loads are handled incorrectly.
The Health and Safety at Work Act 1974 is the principal piece of UK Health and Safety Law. This legislation is most important for manual handling, and outlines the responsibilities on both the employer and employee to keep people safe from work duties. This module will teach you the details of the law - what is included and what is omitted.
This module dives into the the laws surrounding the requirement to carry out a Risk Assessment in the workplace. This ensures, as far as 'reasonably practicable', the health, safety and welfare of all employees. Employers must identify the hazards, assess the risk and then take sensible measures to reduce the likelihood of an accident. You will learn the components and steps of a risk assessment.
There is no such thing as a completely 'safe' manual handling operation. Therefore, learning and remembering the guidelines will cut the risk and reduce the need for a more detailed assessment. This module outlines the Health and Safety Executive (HSE) General Risk Assessment Guidelines.
There are a number of things to consider when manual handling that aren't explicitly outlined in regulation or guidance. This module will teach you knowledge of manual handling principles and what to consider at every step of the process.
Employers are bound by duty to report under the Reporting of Injuries, Diseases, and Dangerous Occurrences (RIDDOR). This module will allow you to understand the many levels of injury that can occur in a workplace, and the timeframe in which they should be reported.
The module presents a range of case studies where you'll understand how real-life injuries occur and why a certain court ruling or settlement was reached in either the employee's or employer's favour.
Knowing how manual handling can injure you and the specifics of what happens is integral to avoiding said injuries. This module will give you an overview of the anatomy of the spine and why you need to be aware of how injuring just one part of it can have dire effects on your general health.
Some manual handling injuries may develop over a period of time rather than being the result of a single accident. Back injuries can be caused by bad handling techniques. This module goes in depth on how back injuries occur and how they can be avoided - in order to prevent fractures and sprains.
Lifting equipment includes any equipment used in a workplace for lifting or lowering loads. This module will teach you about Lifting Operations and Lifting Equipment Regulations (LOLER), and how they set out guidelines so all equipment is being used properly and safely.
The final section of the course is a mandatory assessment to test everything you've learned across the modules and ensure you have the knowledge to receive your certificate.
The Benefits Of Taking This Course
Instant access to courses
Training can be taken any time - no need for staff to take time out of work
Takes between 2-3 hours to complete
Courses can be taken 24/7
Available on mobile devices
Retrieve centrally held online certificates at the touch of a button
Downloadable Excel reports so you can monitor completion
Individual, personalised certificates can be downloaded and printed
Courses can be stopped and restarted at any point
Course notes and resources available for the duration of the certificate
Friendly, UK-based customer support centre in case you have any queries
Scenarios, content and questions are regularly reviewed
Fully monitored feedback to ensure that our courses are continually enhanced to meet the needs of our clients
Learning Management System
If you are purchasing courses for an organisation, our online learning management system has been built to solve the problem of maintaining central records and ensuring that everyone's training is current and up to date. To check your team are all suitably trained or arrange training for new staff, simply use our website to display a full record of staff training certificates and your available training options.
You can also set up automatic reminder emails to ask your users to take or retake training. You can tailor these emails and the timings for sending and you can even specify that the email appears to come from yourself. Once enabled, the learning management system will manage all of the chasing for you.