How Many Fire Marshals/Wardens do I Need?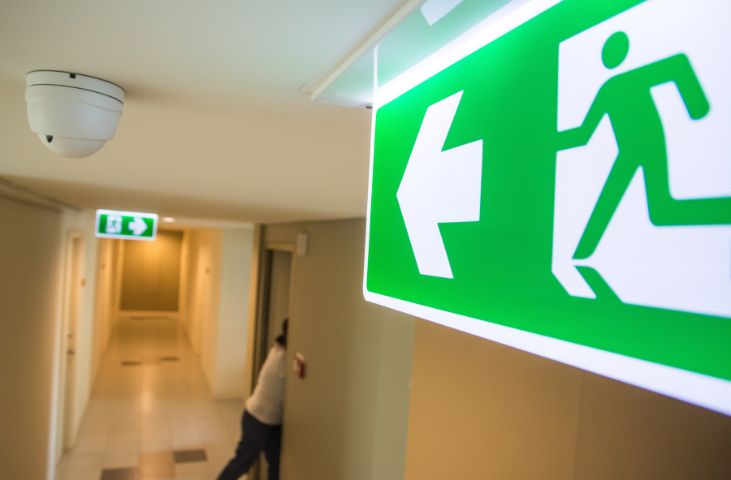 Estimated reading time: 4 minutes
How many fire marshals/wardens do I need in my workplace?
It is a legal and safety requirement for all workplaces to appoint trained fire marshals/wardens to keep your employees and customers safe. Allocated to these people are important duties, which include understanding the fire risks and managing an evacuation if a fire happens. They also play an important part in your fire safety plan.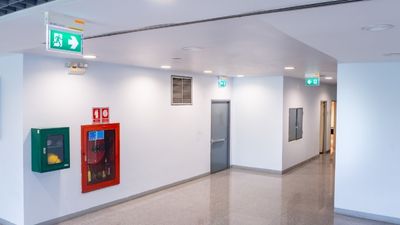 We are often asked, as a fire safety training company, 'How many fire marshals/wardens do I need?'. In this article we will offer you a detailed response to that question.
---
Fire risk assessment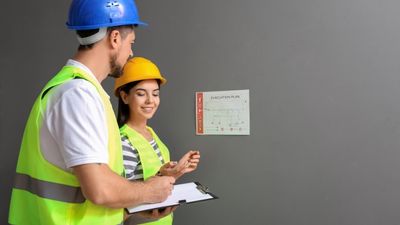 The number of fire wardens/marshals you need depends on many factors relating to the size and nature of your business. This includes whether your premises are at low, medium or high risk.
You will not have to calculate this number yourself, carried out by a specialist, you should refer to your fire risk assessment. This assessment report will outline the fire risks in your workplace premises, recommend how to address them, and include more detail such as the number of fire marshals/wardens you need.
---
Factors to consider
The number of fire marshals that are needed and referenced in your fire risk assessment varies depending on a variety of different considerations:  
The size of the premises – a larger building will take longer to 'sweep'
Number of floors in the building 
Number of employees working on the premises at one time 
Who will be on the premises  
Nature of work 
Location 
Layout of building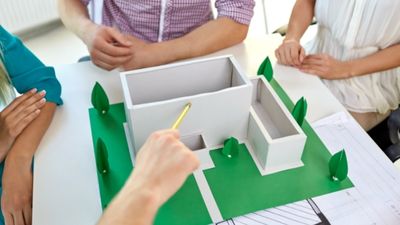 You also need to ensure that you have cover for absence and holidays and that you have at least one fire marshal/warden on duty during your working hours. 
---
General guidance
As a general rule of thumb, you need enough fire wardens to lead everyone out and search the premise for any people that are not accounted for.  Generally, a workplace fire risk assessment would allocate the following ratios of fire marshals/wardens to employees at your business:
| | |
| --- | --- |
| Risk Level | Number of Fire Marshals/Wardens Required |
| Low | One for every 50 people |
| Medium | One for every 20 people |
| High | One for every 15 people |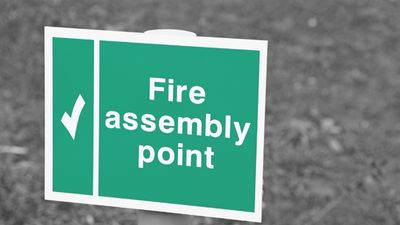 As stated, you need to refer to your fire risk assessment documentation for the actual number you need, based on your specific fire risk level.
---
Want more information about our fire safety training?
Our IFE approved & CPD accredited online Fire Marshal/Warden Course make sure you are compliant with the current fire legislation. It covers your responsibilities, the correct fire extinguishers to use and fire prevention and evacuation.   
We also offer face to face Fire Marshal/Warden Courses across the UK. Our courses are tailored to your workplace, and our experienced ex-fire service trainers give you the opportunity to use a fire extinguisher. You can get more information here:
Face-to-Face Fire Training Courses – Find a course in your area with our regional interactive map.
Online Fire Training Courses – Review our portfolio of online fire safety courses.
Our friendly customer support team is always happy to talk through your fire safety training options. Why not give us a call on 01327 552160, email us at hello@smarthorizons.co.uk, or use the live chat feature on this website to speak to us during office hours.
---
Related Links