Who Can Give Fire Safety Training?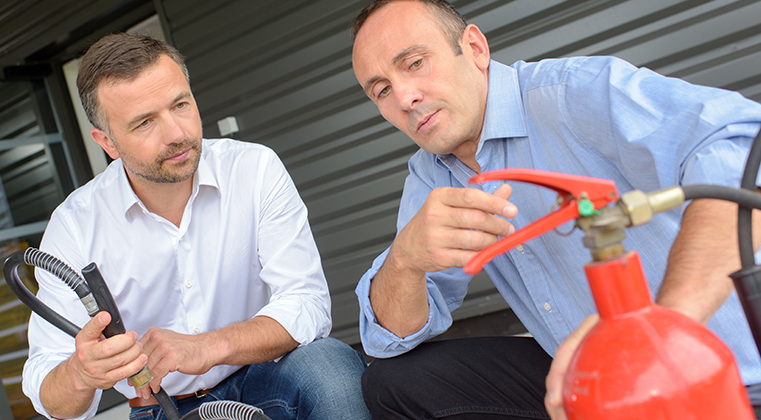 Fire safety training is an essential legal duty in nearly all workplaces across the United Kingdom. In the worst-case scenario, a simple fire safety course can save lives. In addition, it can prevent serious, expensive, and often irreparable damage to property and equipment.
So, who can give fire safety training? In the workplace, those who have adequate knowledge of fire prevention and/or the designated fire warden can give others fire safety training. However, it is more important that there is good evidence of this training for the fire inspector.
Where can I take a fire safety course?
The most convenient place to take fire safety training is online.
We also offer group training in face-to-face settings under the supervision of a qualified fire trainer (one of our team of ex-firefighters!).
Some face-to-face fire safety training courses are also delivered in a central location and allow learners from all sorts of backgrounds to participate in the group. Subsequently, this option is most popular with individuals.
Who are our fire safety trainers?
Our team of fire safety trainers travel across the country to deliver face-to-face fire training courses. Our trainers are all experienced ex-emergency services personnel. Consequently, they are well-equipped to contextualise your training within a real-life emergency.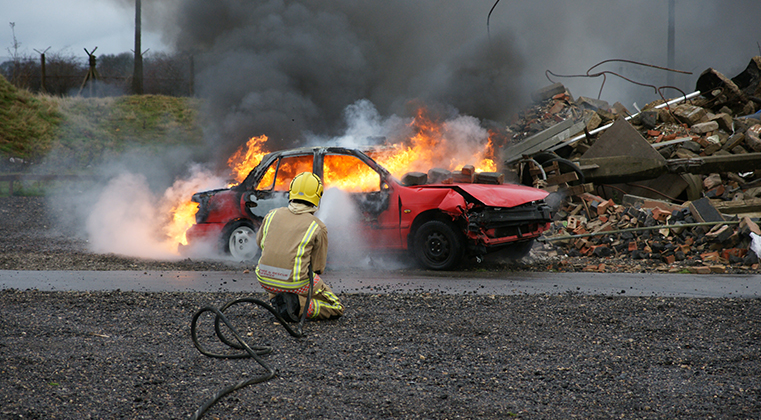 Do I need to be trained by an experienced fire safety trainer?
If you've already decided against online fire safety training and would prefer to learn face-to-face, we highly recommend you receive your education from an experienced trainer.
There are many reasons to learn with an experienced trainer. Firstly, their extensive knowledge and experience will help iron out the small details and questions your team may have. Moreover, they can direct you in the way of resources, tools and further learning.
Additionally, taking a course with one of our educators means you'll receive a verifiable certificate upon completion. This certificate is the best form of training evidence to provide to a fire inspector.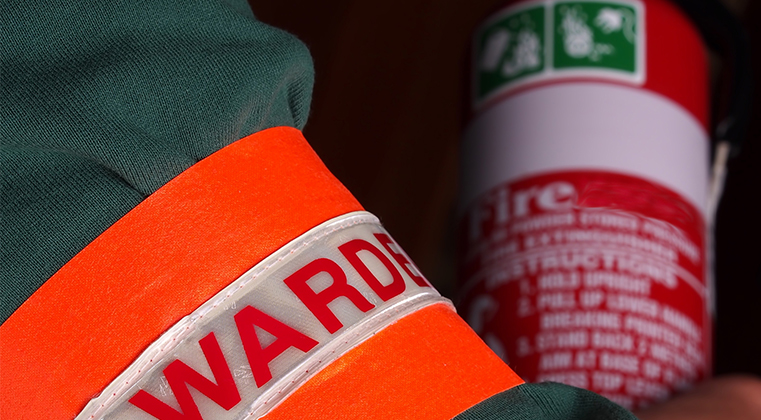 Is it essential to have a fire safety training certificate?
So, whilst a certificate itself is not essential, proper fire safety training is a legal requirement.
What's more, in many workplaces, you will be inspected on your fire safety training and procedures. Having a valid fire safety training certificate for each member of staff is easy, verifiable proof of proper fire education.
Can one member of staff complete fire safety training and then teach it to everyone else in their workplace?
Cascade training is when one member of staff completes a course, before returning to the workplace to pass that information onto everyone else. For the reasons mentioned above, cascade training is not a responsible way of educating your staff in proper fire safety.
Moreover, if you place the responsibility of training everybody in the workplace onto one member of staff, the level of training everyone else receives will likely be subpar. It certainly won't be verifiable; your staff will not receive a certificate from a reputable training provider upon completion of the course.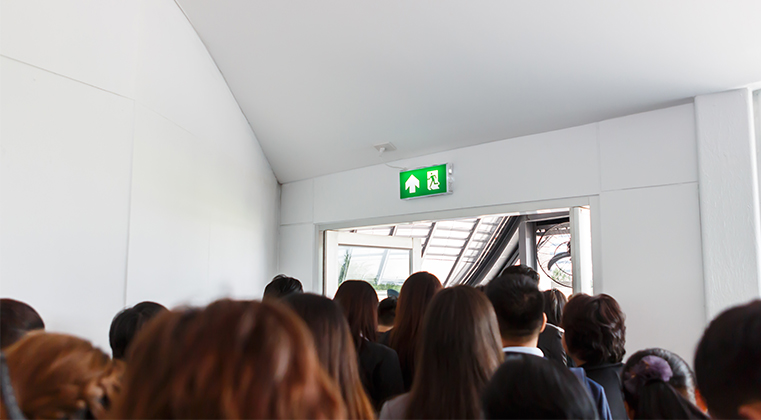 Find out more
If you'd like to learn more about verifiable fire safety training, or to arrange immediate training for yourself and your team, please get in touch with our friendly customer support team today. You can call us on 01327 552160 or email us at hello@smarthorizons.co.uk. Alternatively, use the live chat feature available on this website to chat to us during office hours.
Related Links