Fire Safety in Restaurants: A Guide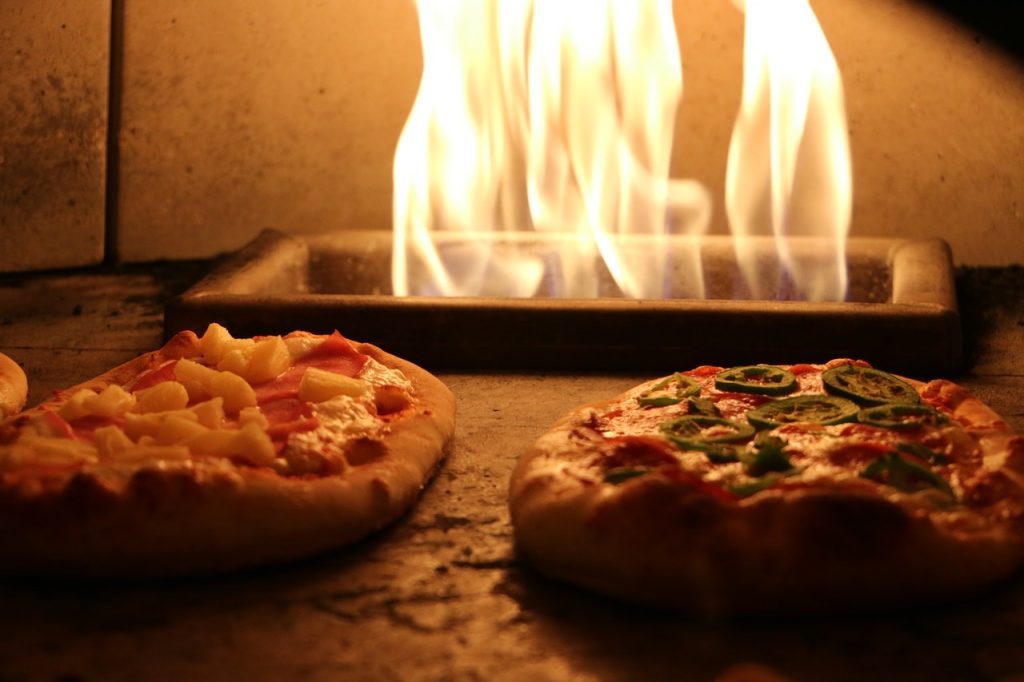 Estimated reading time: 13 minutes
Introduction
In the UK, fire safety practices for all non-domestic premises are oriented around the Regulatory Reform (Fire Safety) Order 2005. However, this legislation is all-encompassing; it is not specific for individual types of non-domestic premises. As such, knowing the legislative requirements for fire safety in restaurants and how they might inform proper practice can be a real challenge. 
To help you better understand this legislation, we've created a comprehensive guide to restaurant fire safety; from the causes of restaurant fires to daily implementation of the legislation, everything you need to know is right here.
What are some common causes of restaurant fires?
In order to put the legislation into context and understand why it helps prevent fires, it would be useful to establish how such fires actually break out. in restaurants.
Equipment
Cooking equipment is the most likely cause of fire in a restaurant. The general consensus is that inadequate cleaning and maintenance of cooking equipment in the kitchen is the direct cause of this.
Grease and oil build-ups are not just unhygienic; these substances can also be extremely flammable. Worryingly, you'll find these deposits all over the kitchen. Deep-fat fryers are a common culprit; busy kitchens may mean grease traps fill quickly and in doing so, they create an often-unseen fire hazard.
In addition, grills, hobs and ovens can all fall victim to these dangerous grease build-ups. Hard-to-reach places and concealed areas in these appliances are often where grease accumulates most.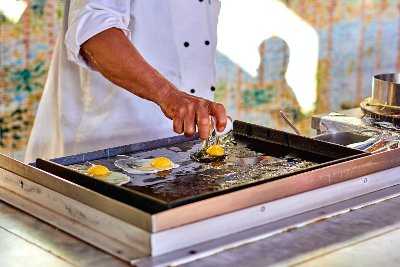 Faulty Wiring and Electricals
Don't be fooled, whilst your hob and oven may run on gas, electrical fires remain a common cause of fire in any commercial kitchen. The sheer volume of electrical usage, and the extensive use of appliances in any restaurant kitchen presents a constant concern. Untested appliances can have faulty plugs and inner circuitry; old wiring can struggle with the voltage demanded by modern appliances. The heat generated by these faults can consequently lead to fire.
Older restaurants, in particular, may have old and faulty wiring which can be a serious problem. Gradual wear-and-tear, combined with historically-lower electrical standards, can directly cause a blaze.
Decorations and USPs
Not all restaurant fires start in the kitchen. In the customer dining area, perhaps you use candles, lanterns or other vintage lighting solutions. It only takes one customer or member of staff to knock a candle over and with wooden tables and tablecloths the situation can easily get out of hand.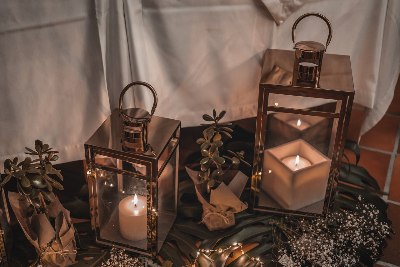 Even worse, perhaps you use scented or 'mood' candles in your bathrooms, which are often unattended. If you want to create an atmosphere in the restaurant, find an alternative or use easily-extinguishable candles. Similarly unattended patio heaters, particularly in bars, may fall victim to being knocked over or messed with by some intoxicated patrons.
Perhaps you have a Unique Selling Point (USP) in your restaurant, manifested in the form of a piece of cooking equipment. Teppanyaki grills and tableside flambé look spectacular. However, this liberal use of propane gas and flammable alcohols could easily spell disaster. Allowing customers to use this gas unsupervised further increases this risk; Korean BBQ, for example, permits each table a personal grill to cook meat to their liking. If improperly lit or maintained, these grills could be extremely dangerous in the wrong hands.
Similarly, pizza and tandoori ovens can be problematic; these more traditional methods of cooking sometimes don't have a gas burner which you can simply turn off. When using a tandoor, one has to wait for the coals to die down from the intense heat. The wood fuel for a pizza oven can be similarly hard to control.
As an aside, quality of fire is also a concern here. Whilst they may not ever produce a blaze, low-quality wood or improperly-constructed tandoors could cause incomplete fuel combustion. In turn, carbon monoxide and other noxious gases could be released to both staff and clientele.
'Transparent' Restaurants
Some restaurants, in the pursuit of a certain aesthetic and ambience, put the chef front-and-centre (including the aforementioned Teppanyaki grills). They may locate the kitchen in the middle of the restaurant or, at the very least, unwalled and on-show for customers. As with the USPs listed above, you must act against heightened risk. A lack of fire-resistant walls, doors and ceilings between a blaze in the kitchen and the dining area can endanger customers, reducing their possible escape time.
Furthermore, working in front of customers can be mentally and physically taxing. Whilst in a normal kitchen, chefs and staff may chat and laugh together, the need for constant professionalism during long working hours could increase the likelihood of human error and, therefore, of fire.
Arson
Though arson is not the biggest contributor to restaurant fires, it still accounted for 9% of fires on food and drink premises in 2019/20. Over the 5 preceding years, it led to an average of around 170 fires a year on British food and drink premises. When you put a number next to it, arson rightfully becomes more of a concern.
What are the possible consequences of a restaurant fire?
The human cost
Though the numbers are mercifully low, restaurant fires can obviously pose a real threat to your customers and staff. In 2019/20, food and drink premises, like restaurants, saw 2 deaths and 101 injuries in the UK.
When you think about it, whilst that figure may seem somewhat low, it's a little frightening. A restaurant should be somewhere safe, comfortable and relaxing for customers. They shouldn't expect to come to any harm, whether by mistake or negligence. Removing risk to the customer is vital; you have a duty to care for them.
The financial cost
Typically, however, the financial strain of a restaurant fire is far more likely and condemnatory for a food business. 80% of UK businesses which have a major fire incident fail to reopen completely or close within 18 months.
This, in large part, is due to the shockwave that a restaurant fire can cause to the surrounding economy. In 2004, the costs of major non-domestic premises fires were estimated at around £2.5 billion to the British economy. These costs are not just a burden for the restaurateur, manager or landlord, as many UK restaurants are housed adjacent to, below or above flats and other businesses. Restaurant fires, therefore, can cause both homelessness and loss of business.
The wider impact of poor fire safety standards
Finally, consider how poor fire safety standards can cause problems in other areas of the restaurant. Primarily, good food hygiene practice often goes hand-in-hand with fire safety in restaurants. 
When you clear your deep-fat fryers of grease and oil, for example, you remove both a fire and hygiene hazard. Not only is this build-up flammable, it can also harbour hidden bacteria and invite pests. Thorough cleaning of your appliances, then, is a beneficial task. Similarly, taking out the rubbish is key; in doing so, you remove both a trip and fire hazard.
What is the current UK legislation regarding fire safety in restaurants?
As aforementioned, current UK fire safety legislation is centred upon the Regulatory Reform (Fire Safety) Order 2005. This document constitutes a wholesale approach to fire safety in non-domestic premises. There are a number of steps to following this legislation for proper restaurant fire safety.
You must first appoint the premises' Responsible Person. This person will be in charge of all fire safety procedures at the restaurant. The legislation appoints the role to anyone with control over the premises. In small to medium assembly buildings, such as restaurants, this could be:
Employers
Facilities Managers
Tenants
Landlords
Owners/Restaurateurs
Third-Party Risk Assessors
It's important to realise that there can be more than one Responsible Person. If, by the legislative definition, there are a number of people with 'control over the premises', they must work collaboratively in the interests of fire safety.
The Responsible Person has a number of daily and periodic duties. Whilst we will explore them thoroughly later in this guide, in short, they are:
Delivering a Fire Risk Assessment
Communicating the findings of this assessment to staff
Maintaining fire safety measures
Providing formal fire safety training to all staff
Planning emergency procedures
How is this legislation enforced?
For the majority of non-domestic premises, fire safety jurisdiction and enforcement is the responsibility of the local fire and rescue authorities.
The local fire service is entitled, at their discretion, to inspect restaurants and other small and medium assembly premises. You must always welcome the local fire authority and have your records available.
If the premises fail inspection:
The local authority could issue alteration notices to the Responsible Person, who must then implement any recommended changes onsite
The authority can also issue more serious enforcement and prohibition notices, which can lead to closure.
Failure to act on these notices or committing serious breaches of protocol can lead to unlimited fines and up totwo years' imprisonment.
Following the Legislation
As previously noted, your first task in following fire safety legislation is to appoint the Responsible Person(s). This role is only loosely defined as those with 'control over the premises'. If multiple people fall into this category, as aforementioned, they must meet in consensus and agree on the Responsible Person(s).
It's important to realise that your premises may have different responsible people at different times. For example, a pub bistro may have a bar area, central dining area and a function room. You must establish the fire safety responsibilities of the wedding, funeral and/or other event planners who hire out the room. You may agree that the permanent owner/tenant of the premises maintains fire safety responsibility. However, you should establish this clearly in the hiring contract.
In every circumstance all those with some permanent or temporary control over the premises must know who qualifies as a Responsible Person.
Fire Risk Assessment
Whomever the Responsible Person(s) may be, after being appointed, they must ensure a fire risk assessment is carried out:
Identify all possible fire hazards.
Identify people on the premises who may be at risk.
Reduce and/or remove those risks.
Record your findings, prepare your emergency procedures accordingly and provide fire safety training.
Review and update this assessment regularly.
Only a 'competent person' should complete your premises' fire risk assessment. This is someone with proper, adequate knowledge of the fire safety procedures required for your restaurant.
If the designated Responsible Person(s) doesn't (or don't) feel comfortable with this, you can hire a professional, third-party fire risk assessor. However, responsible people should have the fire safety training required to qualify as a 'competent person'.
Common Risk Areas
As we explored earlier, every restaurant is unique. Your building, lighting choices, cooking styles, kitchen and dining area all present equally unique fire safety hazards. Therefore, each risk assessment will be unique.
What we can provide is some common problem areas for many restaurants. You should use these examples as a foundation to build upon as you assess the individual risk to your restaurant.
Your maximum occupancy
Establishing the maximum occupancy of your building is a mandatory part of your fire risk assessment. Moreover, it's incredibly useful information to be armed with in the event of a fire. Knowing the highest number of people you have to evacuate will ensure that any emergency procedures go as smoothly as planned. You should establish your maximum occupancy based on the size of your building. Then you'll understand how many dining tables, bar spaces, individual customers and staff can be present at any one time.
Evacuation procedures for customers
Whilst you may be legally-mandated to train your staff in proper fire safety practice, no such requirement exists for your patrons. Whether they would like to or not, your customers likely have no real understanding of what to do or how to escape during a fire on your premises.
So, how can you calmly and thoroughly communicate evacuation procedures to them if a fire breaks out? This not only requires someone who can be heard, from an area audible above the typical restaurant din, that someone (most often the Responsible Person) must also have the requisite fire safety knowledge to safely conduct such a procedure.
Catering for customers with a disability
With a diverse range of customers, not everyone can evacuate safely during a fire without assistance. How will you care for the elderly, pregnant and very young?
Moreover, you should have provisions in place to assist those with hearing and vision impairments or need physical assistance. If your restaurant only has stairwell exits, do you have evacuation chairs ready? If you have a high number of customers who are hard-of-hearing (elderly customers, for example), could you install a strobe-lighting smoke alarm system?
Layout of your restaurant
Consider, too, the layout of your restaurant and how it might help or hinder escape. You should clearly define fire exit routes in your risk assessment and then keep them clear at all times. This means keeping tables and chairs within strict, well-defined seating zones. Take this into consideration when you move this furniture to accommodate larger dining parties.
The zoning plan should translate through the entire restaurant; you must ensure the premises are well compartmentalised. Preferably, you should separate the dining, cooking and storage areas. You should protect customers from any kitchen fires with fire walls, ceilings and doors, which offer at least 30 minutes of fire resistance.
Adjacent tenants
As we've briefly explored, restaurant premises often house multiple tenants, in both domestic and non-domestic settings. Whilst the landlord may have responsibility for those tenants, your mandatory fire detection system should warn them too, if there is a fire in your restaurant. Perhaps you can coordinate with them beforehand in the interests of safety.
Preventing customers from accidentally starting fires
We mentioned earlier how some restaurant styles allow the customer to cook their own food, to their own liking. If this is the case, how can you reduce the fire risk facing them without intense training? In the case of Korean barbecue, for example, you could place fire extinguishers at every table. You could also ensure that only trained staff light table grills, so fire is never directly in customer hands.
In recent years, there has been a growing trend for so-called 'dark dining'. This involves eating in blackout darkness, so as to raise one's taste sensitivity and enhance the intensity of flavours. If a fire were to break out in this situation, the use of fluorescent and/or battery-powered signs would be most effective.
Training your staff
You have a legal obligation to provide fire safety training to your staff. The Responsible Person can lead this training course or employees can take online and face-to-face courses.
Daily Management of Fire Safety in restaurants
Here's just a few tips on how you can manage fire safety in your restaurant on a daily basis:
Get the basics right. Keep fire doors closed and check your smoke alarms regularly. Ensure that your best defences against fire are always ready.
Maintain your fire fighting equipment. Whether you have wood-firing ovens or gas ovens, stock the right fire extinguisher for your needs. Furthermore, keep them in the right zone; there's no point having a fire extinguisher for kitchen grease fires in the dining area.
Maintain equipment which could cause fire. If you have electrical devices in the kitchen, get them regularly PAT-tested. Look out for potential causes of fire, like worn cables or overheating appliances. Have your gas devices checked by a professional and keep everything up-to-date.
Regularly clean the hard to reach areas. Whilst it's a laborious task, cleaning the concealed and difficult-to-reach spaces we mentioned earlier will save you time and money in the long run. Build-ups of grease often harden and become stuck to appliances. Eliminate the need for expensive, professional cleaning crews by not letting them accumulate in the first place. Moreover, the financial devastation of a fire is infinitely more catastrophic than the extra wage for a restaurant cleaner or the time spent scrubbing yourself.
Conclusion
Restaurant fire safety is a constant battle for owners and managers. However, it is one you must take seriously; you are ultimately responsible for the health and wellbeing of your employees, customers and neighbours.
Related Links