Who Enforces Fire Safety Law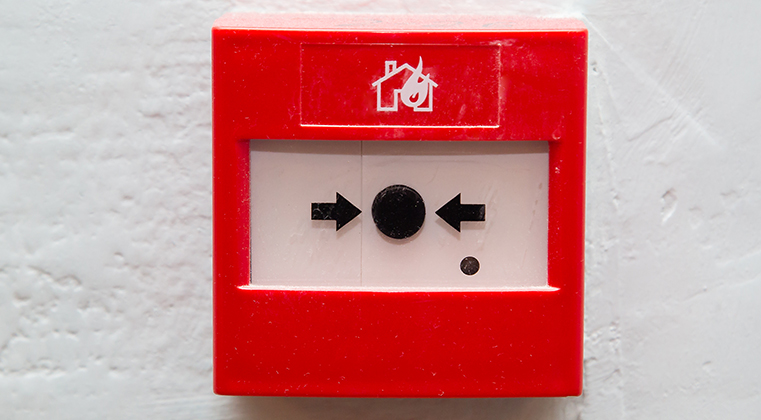 It's your legal responsibility as an employer to ensure that all of your staff have received fire safety training and refresh their knowledge regularly. However, what are the consequences you might face if you fail to train your staff correctly, can you really be prosecuted for not having fire safety training, and who enforces fire safety law?
The importance of fire safety
In any non-domestic premises across the United Kingdom, it is a legal duty for all employees, employers, owners, managers, and any other responsible persons to take accountability for fire safety. This duty even extends to include common areas of houses of multiple occupation and in some cases, self-employed persons' workspaces within the home.
Fire safety training is an essential component in maintaining a safe working environment and can quite literally save lives. We shouldn't have to tell you that fire is incredibly dangerous and can get out of control extremely quickly. Every year in the United Kingdom, thousands of individuals are injured by fire, and hundreds of others are killed in fire-related incidents. Fire is a serious risk that you should be doing everything in your power to prevent at all times.
As long as you keep up to date with your expected fire safety training and processes, you minimise the risk of a fire breaking out and causing accident or injury on your premises. Subsequently, you reduce your chances of becoming the victim of a fire-related injury or death.
However, it's important to understand that fire can still break out even in environments where everybody is trained, and this is exactly why a good knowledge of fire safety is essential for all staff. You need to know what to do in order to protect yourself in the event of an emergency and be aware of the steps you can take to prevent harm from coming to anyone else on your premises too.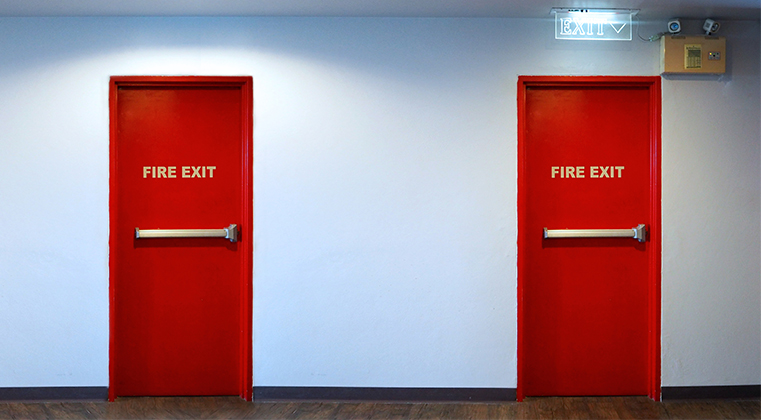 Fire safety training
In many workplaces, fire safety training is often part of your staff induction and something that you will be required to refresh on a regular basis (typically, refresher courses are taken annually). Training can be taken on your premises, online, or off-premises, but it should always be taken with a verifiable training provider such as the us, and you should ensure that you receive an evidencable fire safety training certificate at the end of your course.
While there will be certain individuals in your workplace who are responsible for arranging training and implementing fire safety (these are usually the fire wardens, fire marshals, or the responsible persons), you should be aware that when it comes down to legal repercussions, everyone in your workplace is responsible and can be held accountable for fire safety if mistakes are made.
Because of this, employers, business owners, and managers need to bear in mind that the most effective way of ensuring all staff are knowledgeable about fire safety is to provide everyone with access to a verifiable fire safety training course. And yes, it is a criminal offence to overlook fire safety training. If a fire occurs and an investigation then reveals that you did not take appropriate measures to meet the requirements of the Regulatory Reform Act 2005, you could face severe consequences such as large fines, loss of reputation, and even imprisonment.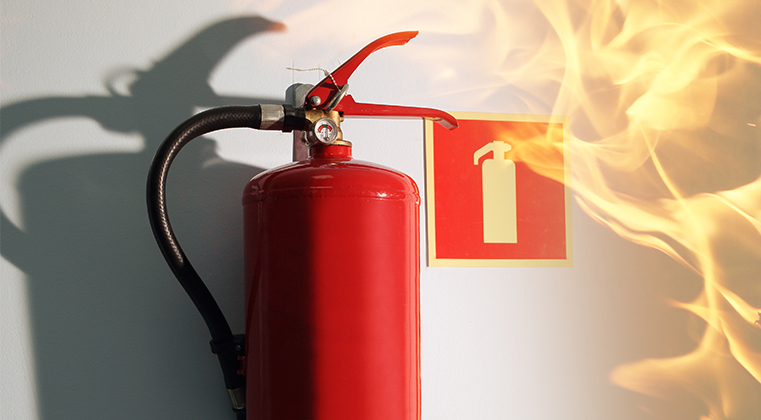 Who enforces fire safety law?
Failure to adequately train your staff in fire safety is just one of the ways in which you can face prosecution for overlooking your legal duty. It is also possible to face severe consequences for certain workplace mistakes related to fire safety, and you might be surprised to learn how harmless some of these actions appear to be.
For example, did you know that it's an offence to tamper with fire equipment such as fire extinguishers, fire blankets, and alarms? Yes, that's right, you can face large fines and legal action if you're found to be misusing such equipment on your premises. This includes using fire extinguishers to prop doors open and tampering with any signage related to fire safety (including fire exit signs).
Similarly, it can be an offence to make a false mark in any registers, logs, or any other fire-related document (such as your fire risk assessment). This means you cannot simply mark a fire extinguisher as having been inspected unless you have personally inspected it or seen somebody else do so. Assumptions or lies can make way for seriously harmful risks.
You might also be surprised to find out about the fines for such offences. Did you know, if you are found to be propping open a fire door, you will be fined per door that is propped open? This means double the fine for propping open a double fire door. And if you're found to be propping open a fire door with a fire extinguisher…well, you get the drift!
It is an offence to misuse fire equipment at any time. In the event of a real fire, however, if it's discovered that you were misusing equipment, this will lead to significant further damage to your property and it will also result in much more severe consequences for you and any staff. Fortunately, a fire safety training course will teach you everything you need to know about the correct use and maintenance of fire equipment on your premises, so it is always best to err on the side of caution and ensure that you and your staff are appropriately trained before any mistakes are made.
What you can do
We deliver face-to-face and online fire safety training to individuals who work in a wide range of sectors, so we know that there's no excuse for an employer to avoid training their staff with verifiable fire safety training.
With our online fire safety training courses, budget need not be an issue, as our training is convenient and cost-effective, with courses starting from as little as £15.00 plus VAT per person. There's no need to take time out of work to complete a course either, as our online fire safety training can be taken entirely online in just 1 to 2 hours, with a verifiable fire safety training certificate available to download immediately on successful completion. Click here now to view our available online fire safety training courses.
If you'd rather learn in a face-to-face environment with one of our experienced ex-emergency services personnel trainers, why not click here to learn more about our face-to-face fire safety training courses?
For more information about fire safety training, you can always give our office a call on 01327 552160 or email hello@smarthorizons.co.uk anytime. Alternatively, use the live chat feature on this website to chat to us during office hours.