What Does a Fire Warden Do?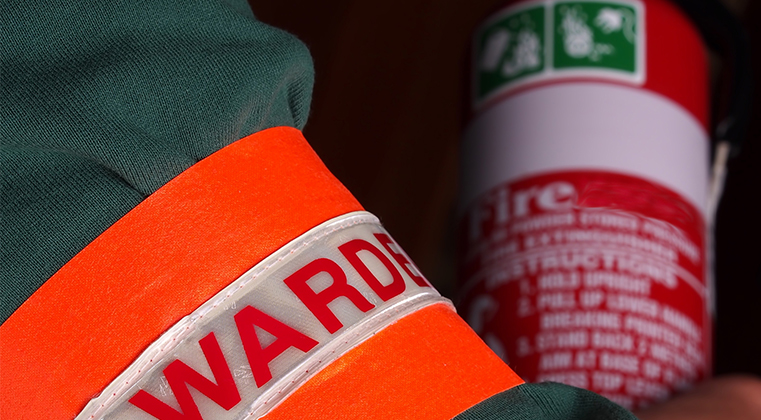 Fire wardens (also known as fire marshals) are designated persons within your workplace who take on additional responsibility for fire safety. You might even call your fire warden a fire safety officer.
We say "additional responsibility" because everyone in your workplace should have a basic understanding of fire safety and should know what to do to prevent a fire from breaking out. But what does a fire warden do? A fire warden is someone who oversees this activity and maintains accurate fire safety records, as well as being trained to take a lead role in getting everyone to safety in the event of an emergency. Your fire warden might also be the person responsible for arranging fire safety training for all staff including themselves.
What does a fire warden do?
When it comes to fire safety, there are lots of additional tasks and responsibilities that need to be carried out by a designated person such as your fire warden in order to keep your premises safe from the risks associated with fire. In fact, larger buildings or schools may need more than one fire warden to carry out such tasks.
These routine tasks can include any of the following and more, depending on your workplace:
Conducting fire risk assessments
Maintaining an accurate record of when fire safety equipment was last tested
Arranging or carrying out tests of fire safety equipment such as fire extinguishers and smoke alarms
Testing the fire alarms on a frequent basis
Being the responsible person for all fire-related concerns
Checking all fire doors, emergency exits, and escape routes are free of blockage or debris and are safe to use
Keeping the property clear of litter, waste, debris, and any other combustible materials
Creating or knowing the whereabouts of PEEPs (personal emergency evacuation plans) for any vulnerable persons in your workplace
Arranging verifiable fire safety training for your team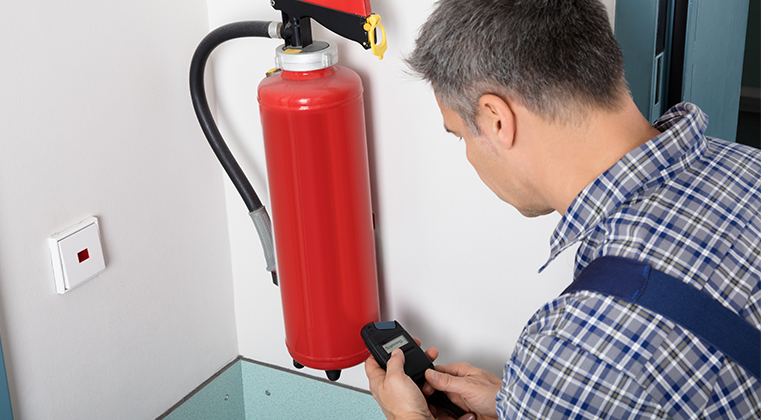 What responsibilities does a fire warden have in the event of an emergency?
While all of the above responsibilities are preventative measures, there is always going to be some level of risk that a fire might break out in your workplace. Because of this, a fire warden has extra responsibility for ensuring the safety of all staff, the building, and their own life.
Therefore, in the event of a real-life emergency, a fire warden's duties might include any of the following:
Helping vulnerable people in your workplace to safety according to their PEEPs
Informing the emergency services of any PEEPs upon their arrival at the scene
Raising the alarm for a fire
Contacting the emergency services
Doing a "sweep" of the building to ensure everyone is safe and/or able to evacuate (though it's important to remember that a fire warden should never put their own life at risk in order to this—the emergency services will take over if there's an immediate danger standing in the way of this duty)
Closing all fire doors to keep the fire at bay and help to reduce the risk of damage
Taking the register at the emergency assembly point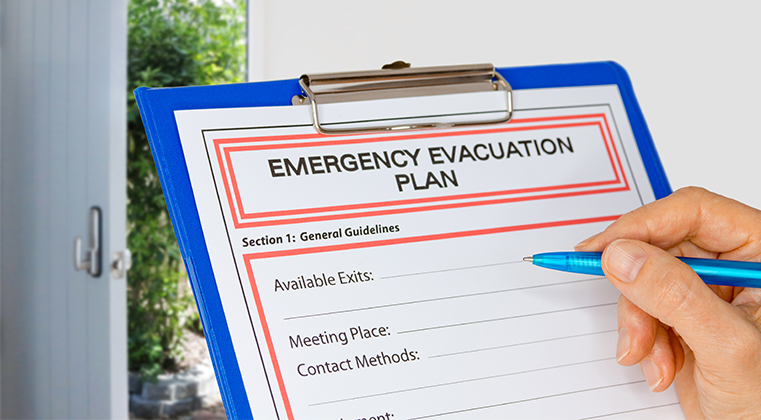 What training does a fire warden need?
To suit the needs of their role, a fire warden will need a different level of fire safety training than the rest of the staff in your business.
Everyone in your workplace should have at least a basic level of fire safety training, which can be achieved by completing an online fire safety course such as our Online Fire Safety Training. In many workplaces and settings, this is required by law, so your business might face high fines or serious legal consequences if any of your staff is found to be without a valid fire safety training certificate.
However, a fire warden will need to complete a course specifically developed for fire wardens or marshals, such as our Online Fire Warden/Marshal Training. These courses are designed to teach fire wardens all the basics of fire training that would typically be found in a basic fire safety training course, as well as the additional information they will need in order to carry out their role effectively. Fire warden training will include advice on how to conduct fire risk assessments and check on fire escape routes and exits, plus life-saving advice for how to react in the event of a real fire in your workplace.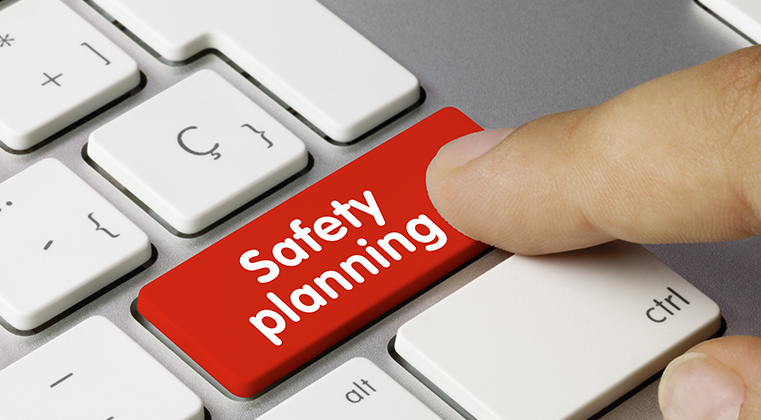 Does a fire warden not have to be trained in person?
Because modern online fire safety training courses are so advanced, it's no longer necessary for fire wardens to be trained in a face-to-face setting as long as they are taking a verifiable online fire warden training course with a reputable training provider. Our online courses are all accredited, fully verifiable, and developed by a dedicated team of fire safety experts, many of whom also have direct experience of teaching face-to-face fire safety courses.
Click here now to view our available suite of accredited online fire safety training courses.
Online fire warden training is by far the most convenient, time- and money-saving option, but we know there are also benefits to training in a face-to-face setting too. That's why we have a team of trainers based around the country to deliver in-person fire warden training to groups of up to 20 trainees.
Our trainers are all experienced ex-emergency services personnel who can teach you everything you need to know about fire safety and even give you hands-on experience with using a fire extinguisher, location and weather conditions permitting.
To learn more about where we train, or to book face-to-face fire safety training for your team, please click here.
Where can I take fire warden training?
If you'd like to start a fire warden training course today, simply click here now to browse our available online or face-to-face training options. All of our online courses are available 24/7 and can be started immediately after purchase. You can download a verifiable fire training certificate straight away upon successful completion too.
Alternatively, you can give our friendly customer support team a call on 01327 552160 or email us at hello@smarthorizons.co.uk to discuss your training needs and to receive a personalised quote for your training.