Is Fire Safety Training Mandatory?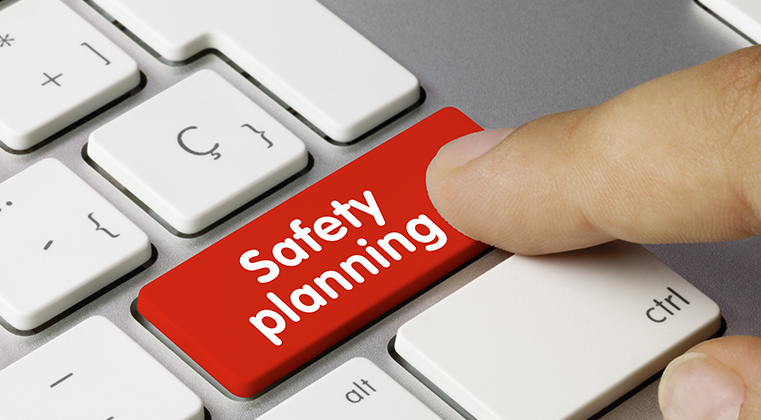 Estimated reading time: 5 minutes
In every workplace across the United Kingdom, fire safety training is a good idea. In an ideal world, everyone would take a fire safety course. After all, it's such an important topic to have a good knowledge of, and it can quite literally save lives. However, if you're focused more on what training you absolutely need to complete rather than the training you should ideally complete, you'll want to know: is fire safety training mandatory?
Who needs fire safety training?
First of all, let's take a look at who in your team absolutely needs to complete fire safety training.
Generally speaking, if you have one or more employees or volunteers working in your business, you have a legal duty as an employer to provide fire safety training. So, this means that everyone on your team should take a fire safety training course. Moreover, they should be familiarised with your company's fire safety process and escape routes during their induction.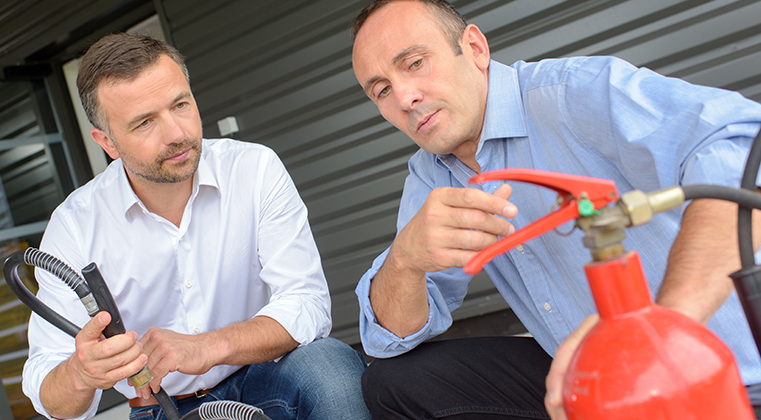 In larger teams, you are required by law to have at least one person designated as the fire warden or fire marshal. This is someone who takes responsibility for fire safety within your team and has a greater depth of training in order to carry out their duties. You may ask yourself; is fire safety training mandatory if my business has a small team of 1-3 people? Well, ideally, for maximum safety, every business should have one of these regardless of size.
As always, when it comes to fire safety training, it is better to be safe than sorry. Instead of asking yourself who needs fire safety training, you should be questioning why an individual on your team shouldn't be trained. At the end of the day, we are all equal in an emergency situation, and everyone needs to know what to do to save their life and the lives of others, and how to prevent the risk of fire in the first place.
Is fire safety training mandatory if I work alone?
If you are self-employed or otherwise work alone, fire safety training should be just as important to you as it would be if you were employed in a larger team. In many roles, fire safety training will still be a legal requirement, particularly if your work involves spending time on other companies' premises or in buildings such as schools and hospitals.
What can happen if I don't take a fire safety training course?
Of course, the first and most important risk to you if you fail to complete a fire safety training course is that a fire could break out on your premises. If you're lucky, this will mean you escape with serious damage to a room or two on your property, but in the worst-case scenario, a fire can kill you and your staff and literally burn your business to ash.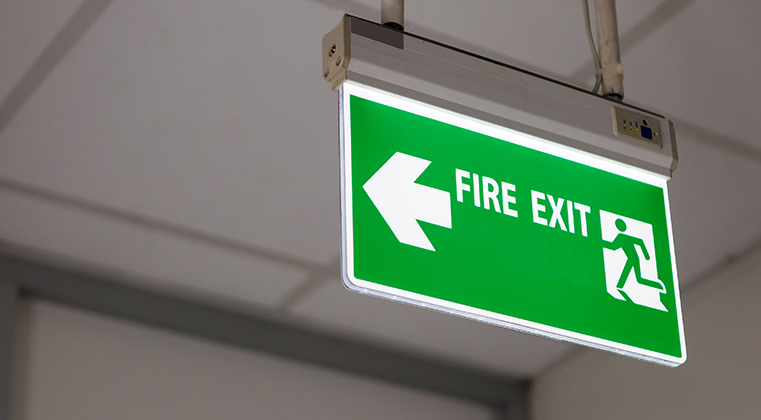 Let's make no mistake here: Fire is deadly. At best, it is destructive. Thousands of businesses across the United Kingdom learn this lesson the hard way every single year.
However, the damage and loss caused by fire shouldn't be your only concern. Even if you get away with a lucky escape, serious legal action could be taken against you if you are found to be neglecting your duty to keep up to date with fire safety training, especially in the event of a fire breaking out on your property.
This could mean prosecution or facing severe fines. You could lose your business, your job, and your reputation—and these losses would only be the least of your worries if a fire took hold and caused injuries or death.
How do I take fire safety training?
It's really simple nowadays to complete fire safety training. Fully verifiable fire safety training courses are available to complete entirely online with accredited training providers such as us at the Fire Training Company.
Many businesses prefer to take fire safety training online for ease of access. For example, our accredited online courses can be taken 24/7, with the option to pause and restart exactly where you left off as many times as you need to. Fully verifiable fire safety training certificates are available to download instantly upon successful completion of the course.
What's more, our unique online learning management system is great for individuals or for teams who want to keep track of all staff training in one central online location. With detailed records available at the touch of a button, we make it really easy to stay on top of your essential training, with the ability to schedule automatic reminders whenever a certificate is due to expire.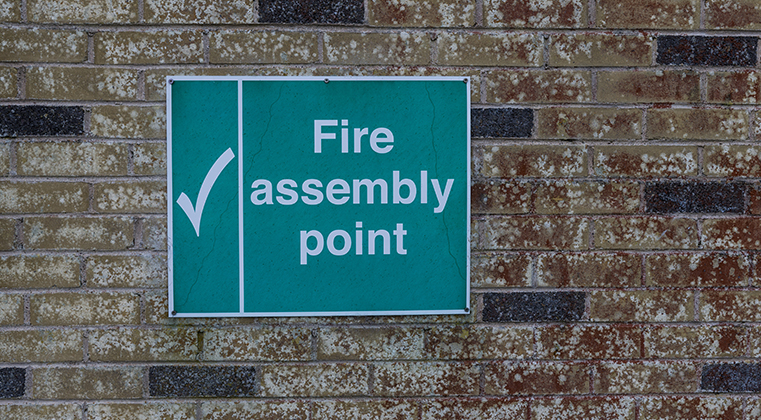 Can I take fire safety training in-person?
If you're not much of a tech person, or if you'd rather get hands-on with your fire safety training, we have a dedicated team of experienced fire safety trainers based all across the country. These individuals are ex-emergency services personnel and they're all highly knowledgeable about fire safety.
In addition, our fire safety trainers can visit you on-site, or you can book onto a course at one of our training centres, subject to availability. From fire extinguisher training to fire marshal training, or our regular fire safety training courses, we can deliver the training that's best for your needs.
For more information about fire safety training, or to find out our trainers' availability, please get in touch with our friendly customer support team by calling us on 01327 552160 or drop us an email at hello@smarthorizons.co.uk today.
Related Links