Fire Safety Training For Mobile Catering Businesses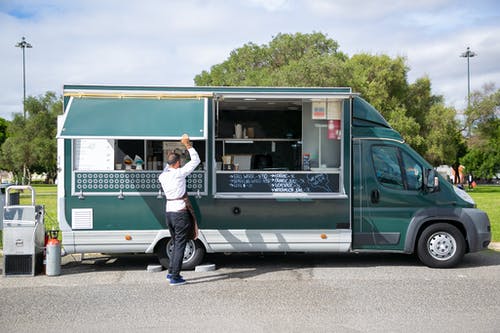 If you run a mobile catering business, you should pay attention to the training you and your staff will need to complete in order to stay in line with legal requirements and ensure the safety of yourselves and your customers.
Do I Need Fire Safety Training to Run a Mobile Catering Business?
When it comes to fire safety training, mobile food vans run by individuals and large-scale mobile catering companies alike are required to know what to do in the event of an emergency. It doesn't matter if you only sell food from your mobile catering van on the weekends or if you run your mobile catering business as a full-time occupation—you still need to take responsibility to ensure that you and your staff are adequately trained.
Fire safety is incredibly important. In 2019/20, the fire and rescue service attended 557,299 incidents in England.
Every year, hundreds of individuals die from fire-related incidents in the United Kingdom, and many of these deaths could be preventable if effective fire safety measures were put into place across all businesses and domestic environments.
As such, it is a legal duty for businesses to carry out frequent fire risk assessments and for staff and business owners to complete regular fire safety training. This is especially true in mobile food vans, where the potential for harm and destruction from a fire could spell disaster for a business.
Staff in mobile catering businesses tend to operate in small, cramped environments where the temperatures can rise quickly. With multiple people working in the same small kitchen, often under pressure from long queues of customers waiting on their orders and all sharing the heat from the constantly working ovens, grills, and other cooking equipment, there's a strong possibility for accidents to happen. And that's really all it takes for a fire to start: one small, simple accident, and without the proper precautions or knowledge of how to react, your livelihood could quite literally go up in flames.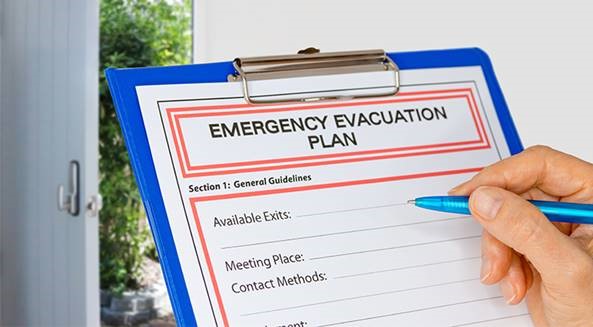 What Is Fire Safety Training?
As well as being a legal requirement for mobile catering businesses, fire safety training is an essential feature of continuous professional development for many business owners and kitchen staff all across the United Kingdom. If you haven't taken a fire safety training course already, why not start training today with one of our accredited online fire safety courses?
We all know that fire is incredibly dangerous and that there are steps we need to take in order to prevent fires from starting, but a fire safety training course will teach you exactly how different types of fire begin and specifically what you need to do in your workplace to reduce the risk of combustion.
Fire safety training courses can be completed online or in person, but whichever option you choose, it's important to remember that your fire safety certificate must be refreshed on a regular basis. Here at the Fire Training Company, we specialise in delivering high quality fire safety training that fulfils the requirements of The Regulatory Reform (Fire Safety) Order 2005/Fire (Scotland) Act 2005 and is fully accredited by the Institution of Fire Engineers.
Online fire safety training
If you prefer to learn online, or if you'd rather not close the business to attend a fire safety training course, we have the ideal solution in our suite of accredited online fire safety training courses. With the option to learn at your own pace, pause and restart the course as many times as necessary, and with the certificate available to download and print immediately upon successful completion of the course, online fire safety training is the most time-saving, cost-effective method of achieving your fire safety certificate and meeting your legal fire safety training requirements.
We make it easy for mobile catering businesses with more than 1 employee to set up an organisation account on our unique online learning management system, where you can easily track all staff training in one central online location. Add and remove staff easily from your records and easily evidence your staff training to an inspector at the simple touch of a button. Alternatively, if you work alone, it's just as easy to set up an individual account and start fire safety training with us today.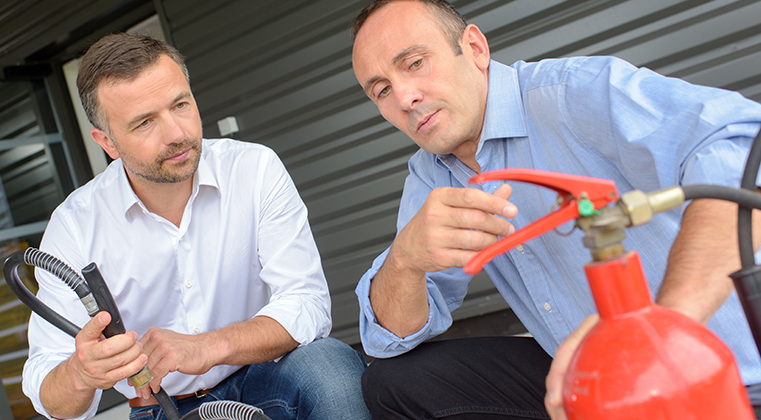 Face-to-face fire safety training
Our face-to-face fire safety courses are delivered by experienced ex-services personnel who will teach you everything you need to know in order to meet your legal fire safety training requirements while giving you a unique insight into fire safety. With the option to try extinguishing a fire for real (depending on if your premises will allow for this exercise) and with an additional free online fire safety training assessment per person (that also enables you to access the online course content to refresh your knowledge at any time), our face-to-face fire safety courses are an excellent choice for mobile catering businesses that want to teach up to 20 staff at one time the best practical fire safety skills.
We can arrange fire safety training throughout the United Kingdom, covering all major cities including Birmingham and London. To find out if we cover fire safety training in your area, please click here now to view our map of available training centres.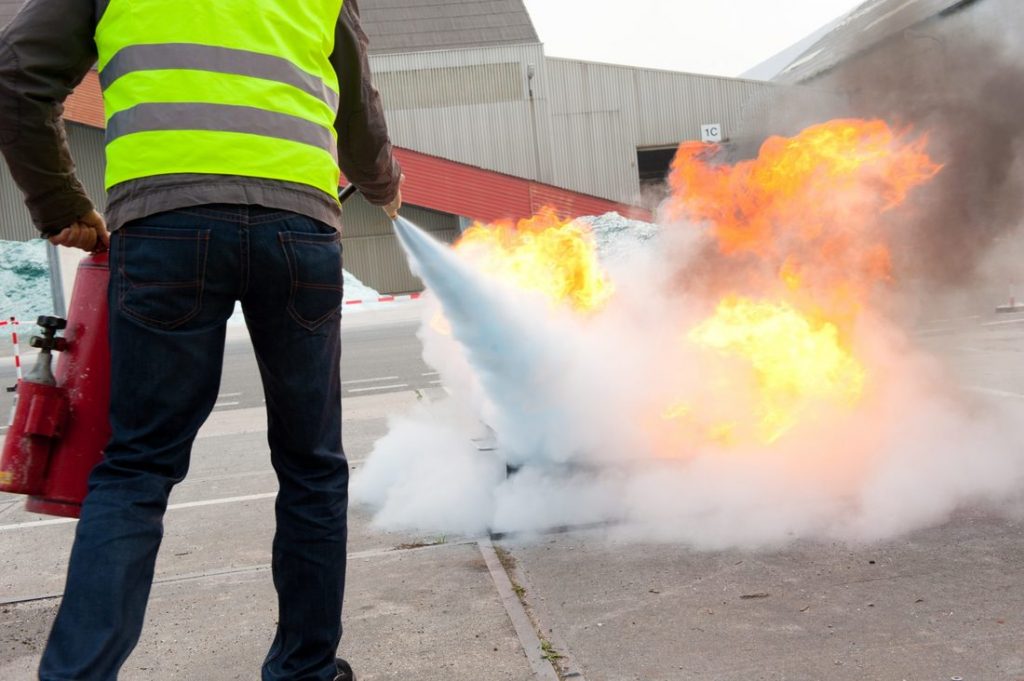 Will I Be Inspected on Fire Safety Training in a Mobile Catering Business?
If you run a mobile catering business, you have a legal duty to ensure that adequate training has been given to all staff and that effective measures have been put into place to prevent accidents from occurring on your premises—yes, even if your premises is on wheels!
It is highly likely that you will be inspected on your fire safety training alongside your food hygiene training, so be wise and prepare for when an inspector calls by starting fire safety training with one of our accredited fire safety courses today.
For more information or to ask a question about fire safety training, you can get in touch with our friendly customer support team anytime by calling us on 01327 552160, emailing us at help@firetrainingcompany.co.uk, or by using the live chat feature available on this website during office hours.
The Fire Training Company offices are open from 9am to 5.30pm, Monday to Friday.