Fire In the Bullring…? Fire Safety Training in Birmingham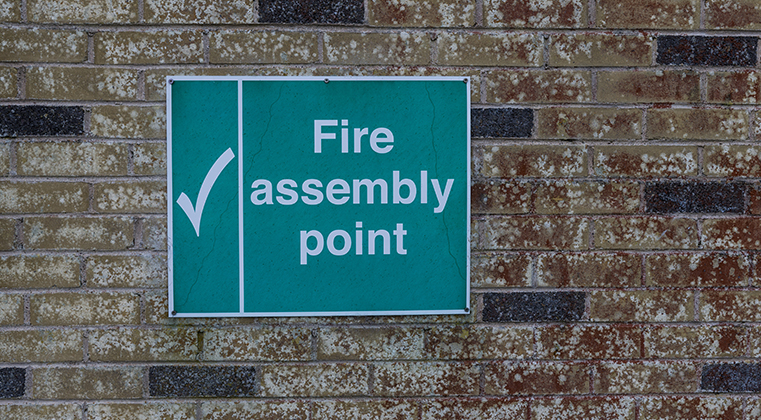 What would happen if there was a fire in the Bullring shopping centre? Here's why fire safety training in Birmingham matters, and how you can get an accredited fire safety certificate in less than 2 hours today.
What Would Happen If There Was a Fire in the Bullring Shopping Centre?
In April 2017, a fire broke out in the busy Bullring shopping centre in Birmingham city centre. What began as a bin fire outside of the building soon spread into the stockroom of a jewellers and led to the Bullring being evacuated of all shoppers and staff. Four fire engines were sent to tackle the blaze, but despite thousands of pounds of damage being caused to the store involved, fortunately, the overall devastation was relatively minor, and nobody was injured in the fire.
However, this reaction from the emergency services was absolutely necessary, because fire is highly dangerous and can spread extremely quickly. In 2018/19, there were 253 fire-related deaths in England and 7,160 non-fatal casualties caused by fire incidents. This data doesn't include Scotland, Wales, Northern Ireland.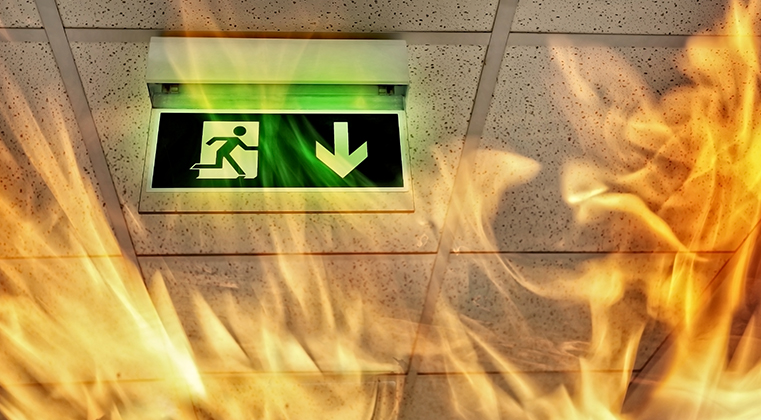 It's important for you to know what to do in the event of a fire to help yourself and the people around you. The best way to get this knowledge is to complete an accredited fire safety training certificate, so that you are prepared to deal with a fire breaking out in any situation, under any circumstances.
Here at the Fire Protection Company, we offer face-to-face fire safety training in Birmingham from our training centre at Calthorpe Road, Birmingham, B15 1TR as well as at our clients' premises across the United Kingdom, or you can get trained immediately by taking one of our accredited online fire safety training courses instead.
Let's go back to the concern of a fire breaking out in the Bullring though, to explore what happened in reaction to it, and why these reactions were good or bad…
Raising The Alarm:
In every workplace and home, there should be working smoke detectors and fire alarms that will alert you as soon as a fire breaks out. It's important to ensure that these are tested regularly and that if they use a battery that can be changed, these batteries are replaced periodically, because in the event of a fire, these alarms could quite literally mean the difference between life and death.
We go into detail about the various types of fire alarms and how you can take responsibility for testing them in our accredited online fire safety training courses. For more information, please click here.
However, if you come across a fire in your workplace, you need to take responsibility for raising the alarm too. In the case of a fire in the Bullring, if you were working in the jewellers at the time the fire broke out and you discovered the fire in the stockroom, your immediate response should be to raise the alarm to your colleagues and shoppers first vocally, by shouting, "Fire!" and next, to get to the nearest fire alarm and set this off. The alarm may alert the emergency services automatically, so you should also dial 999 as soon as you make it to a safe location and report the fire this way too.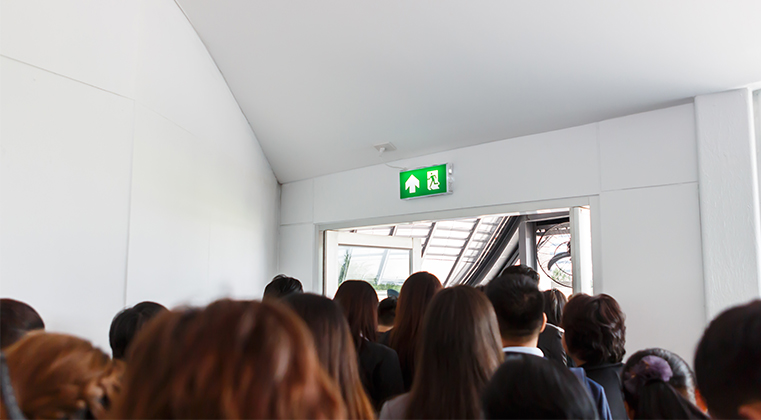 Evacuation:
If you have taken a fire safety training course before, you will already know the importance of evacuation when it comes to ensuring everybody's safety. Getting away from the fire as quickly as possible should be your main priority if a fire breaks out, and if you are a fire safety officer or fire warden, you will need to ensure that your colleagues and anyone else in the building is also evacuated to safety.
Every workplace should have a designated assembly point for all staff to meet at where registers can be taken in the event of a fire, to ensure that everyone is out of the building and safe. Evacuation is incredibly important whether you work in a large-scale building such as the Bullring or in a small office with only one or two co-workers.
For more information about evacuation procedures in the event of a fire, why not take one of our accredited online fire safety training courses, or arrange fire safety training in Birmingham, at our dedicated training centre? We can also deliver training at your premises no matter where you are in the country, as we have fire safety trainers based all across the United Kingdom.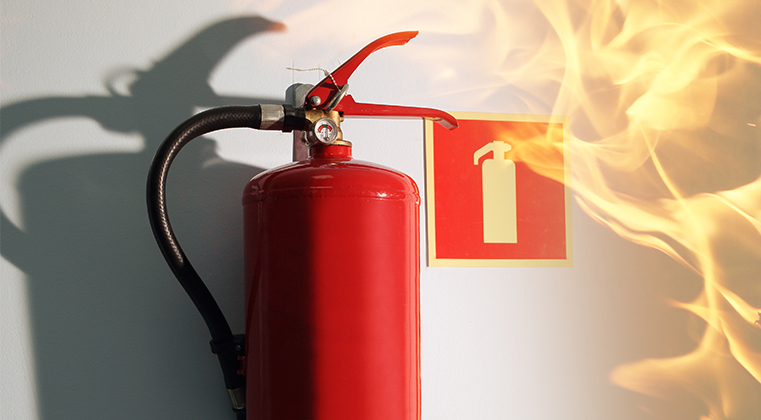 Sprinkler Systems, Fire Extinguishers, and Other Precautionary Measures:
Fortunately, in the Bullring fire of April 2017, the small fire was extinguished even before the emergency services arrived at the scene. This was because the building's sprinkler systems tackled the blaze automatically once the alarms set off.
Sprinklers are specifically designed to reduce or extinguish fire when it breaks out indoors and as such, they can often be integral to preventing a fire from spreading and causing injury or harm to lives. So, if your workplace has a sprinkler system in place, you should ensure that it is also being regularly serviced by a qualified contractor to ensure your safety.
Our accredited online fire safety training includes modules on how to check fire safety equipment and how to assign individuals to such a role in the workplace.
However, an accredited fire safety training course will teach you preventative measures to avoid a fire breaking out in your workplace. This knowledge is invaluable. For example, knowing not to block fire exits and escape routes is vitally important, but so is knowing not to stack paper near heaters or other unsafe practices that might increase the chances of combustion.
That's not to mention, you should maintain your fire extinguishers and any other fire equipment your building might have in order to ensure it's in good working order if a fire breaks out on your premises.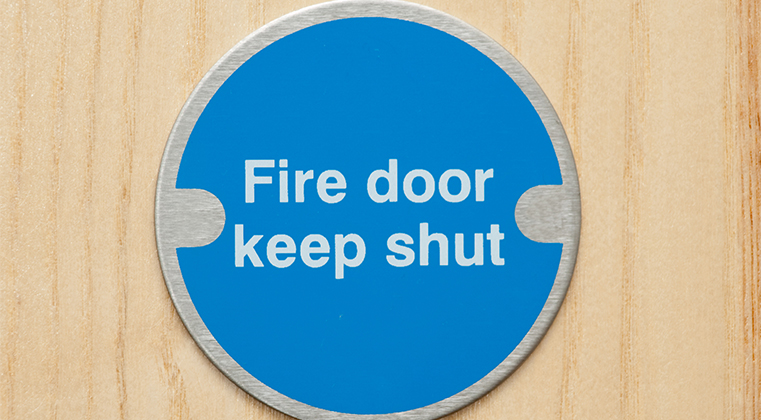 Do You Need Fire Safety Training in Birmingham?
A fire breaking out in the Bullring shopping centre could happen again, but the likelihood is that you won't be unfortunate enough to be in that very place at the exact time the fire breaks out. However, it is realistic that a fire could break out at home or in your workplace at any time, and you would then need to take the correct steps to deal with the incident effectively, to ensure your safety and the safety of those around you.
For further information about how fire safety training can benefit you, and to arrange fire safety training in Birmingham or further afield, please call our friendly customer support team on 01327 552160 or email help@firetrainingcompany.co.uk today.
The Fire Training Company offices are open from 9am to 5.30pm, Monday to Friday.