Do I still need fire safety training if running on skeleton staff?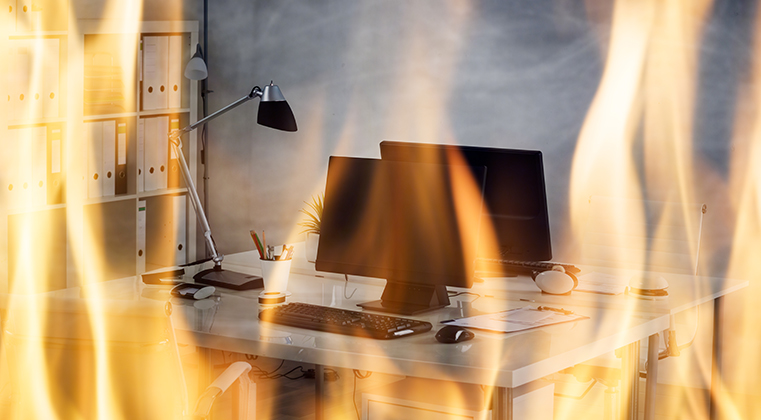 During uncertain times such as these, with the government imposing restrictions on many businesses across the country to slow the spread of COVID-19, it's likely that you and your employees have found yourselves working from home for the foreseeable future.
However, many businesses are continuing to operate on premises, with important restrictions in place to ensure social distancing rules are adhered to. For many, this looks like a reduced workforce, whether planned or as a result of staff taking sick leave for extended periods of time.
So, with the additional pressure of the current climate, do you still need to worry about fire safety at work?
The answer is, absolutely.
Why is fire safety training so important?
Even at the most challenging of times, fire safety training remains an essential duty for business owners and employees all across the country.
You're probably already aware that fire safety training is a legal requirement for all businesses with more than five employees in the United Kingdom. As experts in fire safety, we recommend every business takes fire safety training into consideration even if they have fewer employees than this.
A fire can break out at any time, in any place, no matter what else might be happening in the world. In many ways, it's fair to suggest staff are perhaps even more likely to have accidents that might result in a fire during times of extreme stress. Distractions and other considerations can all have an impact on our behaviour and make us forget the basic safety rules we normally adhere to.
Fire safety training exists for the purpose of saving lives. This is why it's so important to continue keeping up to date with your fire safety training even when you are reduced to a skeleton staff.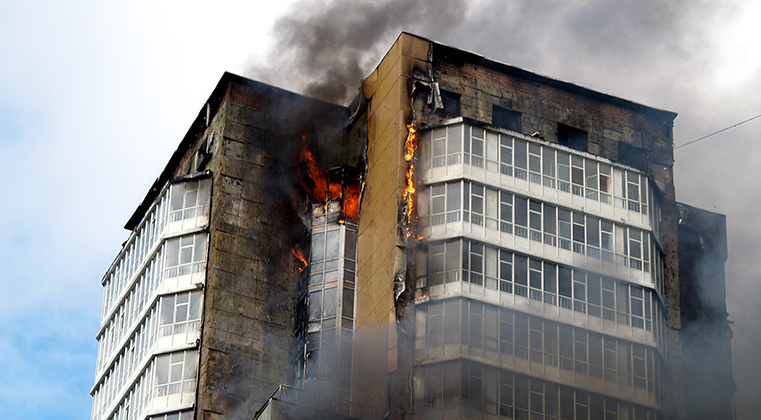 Are lives really at risk if I don't keep up to date with my fire safety training?
If you neglect your fire safety training responsibilities, you are putting lives at risk.
Fire safety training is essential because it teaches you how to react safely to a fire in the event of an emergency. More importantly though, fire safety training teaches you the basic steps you should be taking to prevent a fire from starting in your workplace in the first place.
In short, fire safety training helps you to reduce the risk of a deadly fire.
What else can happen as a result of a fire at work?
Loss of life in a fire-related accident is the worst-case scenario of course, but it isn't your only concern if a fire breaks out on your premises.
Even if everyone escapes unharmed from a fire at work, it could take only a matter of seconds for your business to suffer irreparable damage. The financial loss and the emotional distress of watching your livelihood burn to the ground are scenarios you want to avoid at all costs.
Indeed, many hundreds of businesses all across the country suffer from this consequence every year. It's no secret that the majority of fires are preventable, so it's really important to have everyone on board with fire safety in order to best prevent an emergency in your workplace.
Will anyone check up on my fire safety training?
For many workplaces, fire safety training forms a big part of your health and safety responsibilities, and you will be inspected on your training as appropriate in your industry.
Even if you are not subjected to regular inspections when it comes to fire safety, it's still vitally important that you keep up to date with your training. In the event of an emergency, an investigation is likely to take place to find out the cause of the fire, and as part of this investigation, you will be asked to supply evidence of your staff's fire safety training certificates.
It could cost you a lot in fines or even prosecution if you are found to be neglecting your fire safety responsibilities.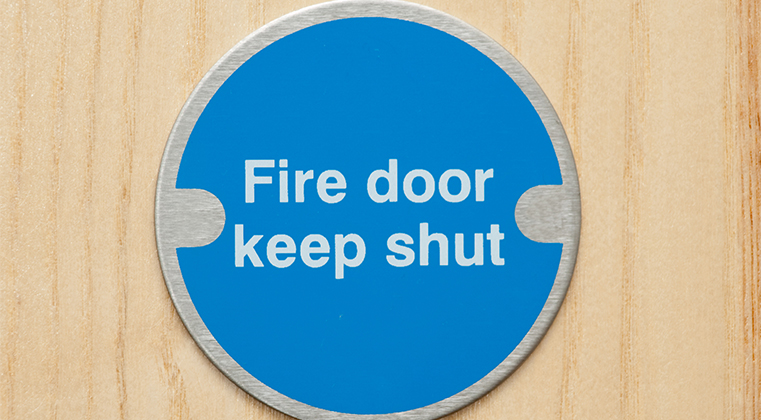 Do I need to give new or temporary staff fire safety training?
As with most professional training courses, fire safety training should form part of any new staff inductions and should be completed before any work commences. The same applies to temporary staff, who are just as important as all other staff when it comes to fire safety training.
Remember, a fire can happen in any location, at any time. You are only increasing your risk of fire, loss, and prosecution if you fail to train all staff appropriately.
How can I take fire safety training quickly and easily?
We're sure one of your main concerns right now is keeping your business compliant with the law whilst operating under extreme pressure with the government-imposed restrictions. Taking the time out to attend a fire safety training course simply isn't an option for many businesses across the country at this time.
With social distancing rules in place, face-to-face fire safety training isn't possible for the foreseeable future, but you still have a duty to train your staff. In response we are shortly are launching a trainer led webinar alternative, contact us for further details.
Fortunately, online fire safety training is an increasingly popular choice for its ease of access, and time and money-saving flexibility, and we offer a suite of accredited and fully verifiable online fire safety training courses, all of which are available to take on this website. You can access our courses 24/7 from any device with an internet connection, and certificates are available immediately upon successful completion.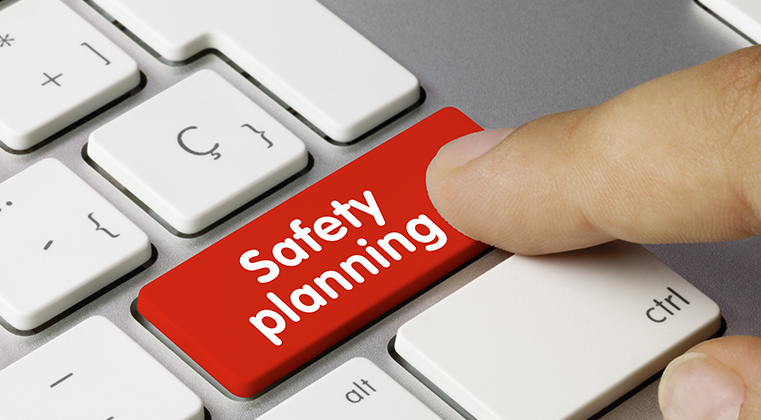 With the ability to pause and restart our online fire safety training courses as many times as you need to, it's easy to see why online training is ideal in a time like this. Staff need not be on your premises to access the training, so it's a great option if you're currently working at home, and administrators can manage all training from one central online location, with real-time access to all staff certificates at the simple touch of a button.
Take charge of your fire safety training. Browse our available online fire safety training courses here, or get in touch with our friendly customer support team on 01327 552160 or by email at help@firetrainingcompany.com.
Our team is currently working from home but our phone lines are open from 9am to 5.30pm, Monday to Friday as normal.