Who can give fire safety training?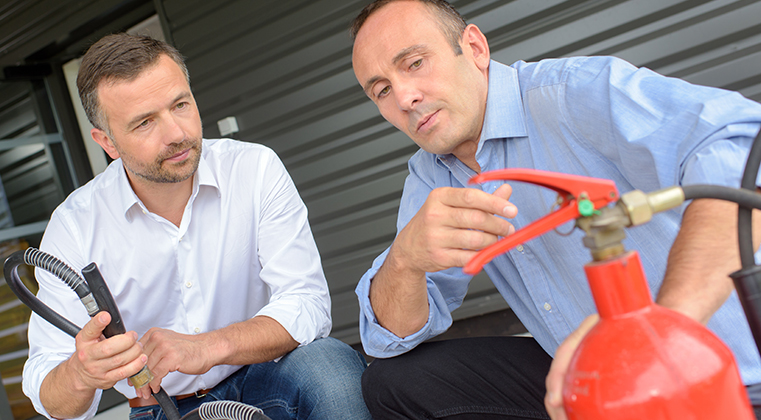 Fire safety training is an essential legal duty in nearly all workplaces across the United Kingdom.
In the worst-case emergency, a simple fire safety course can save your life. At the very least, it can prevent serious, expensive, and often irreparable damage to your property and equipment.
What's more, the knowledge you'll take from a fire safety training course doesn't only apply at work. At home, and while out and about, your understanding of how to prevent a fire and what to do if a fire breaks out is still just as relevant.
With this in mind, it's no wonder fire safety training is such a high priority for many businesses. Not only could business owners and responsible persons face prosecution if appropriate fire safety measures aren't put into place at work, but there is also the risk of harm to life and livelihood without adequate fire safety training.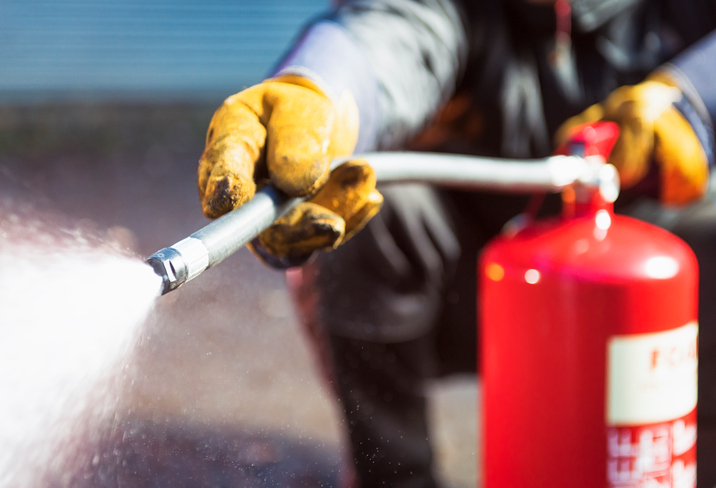 Where do you take a fire safety training course?
Perhaps the most common and by far the easiest way of taking a fire safety training course is to complete the training online. This versatile option doesn't even require you to leave your workplace, and a full fire safety course can be completed online, in full, in as little as 1 to 2 hours.
However, fire training can also be delivered in a more traditional sense, as part of a group in a face-to-face setting (most commonly, on your own premises at work), with the instruction of a dedicated fire safety trainer.
Some face-to-face fire safety training courses are also delivered in a central location and allow learners from all sorts of backgrounds to participate in the group. This option is probably most popular with individuals and small teams.
Who are our fire safety trainers?
We're specialists in delivering fire safety training here at the Fire Training Company. With a selection of accredited online courses available to browse right here on our website, we offer an immediate solution to fire safety training for hundreds of businesses in a variety of sectors across the United Kingdom.
We also have a devoted team of fire safety trainers who travel across the country to deliver face-to-face fire training courses each week. Our trainers are all experienced ex-emergency services personnel, so they are best placed to put your training into context and explain exactly how the course can help you in a real-life emergency.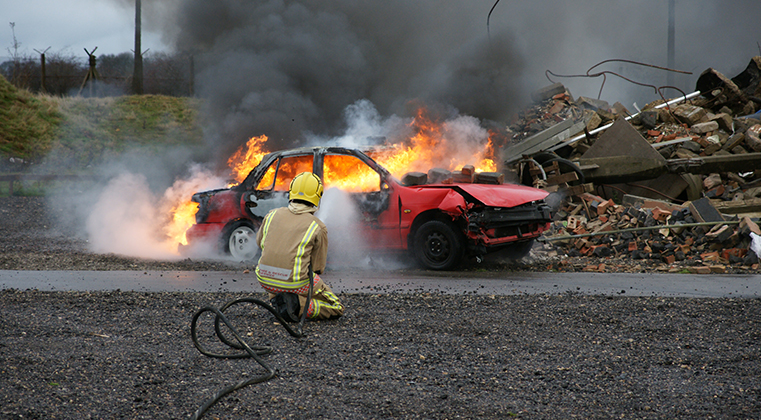 Do I need to be trained by an experienced fire safety trainer?
If you've already decided against online fire safety training and would prefer to learn in a face-to-face environment, we highly recommend you receive your fire safety training from a trainer who is experienced in delivering the course.
There are many reasons why it's beneficial to learn with an experienced trainer. Not only is their knowledge extensive on the subject they're teaching, so they're able to answer any questions you and other learners might have on the day, but they also have the most up-to-date information about where to find resources, tools, and further knowledge to assist your learning once you've completed the course.
Additionally, when you train with an experienced fire safety trainer through a company such as ours, you have the reassurance of knowing you'll be able to evidence your training to an inspector, should the need ever arise.
We provide all of our learners with a verifiable fire safety training certificate upon successful completion of a course, no matter if you're training online or with one of our experienced trainers. This might not be a guarantee if you choose to train with a less-experienced fire safety trainer or someone who is not familiar with the subject.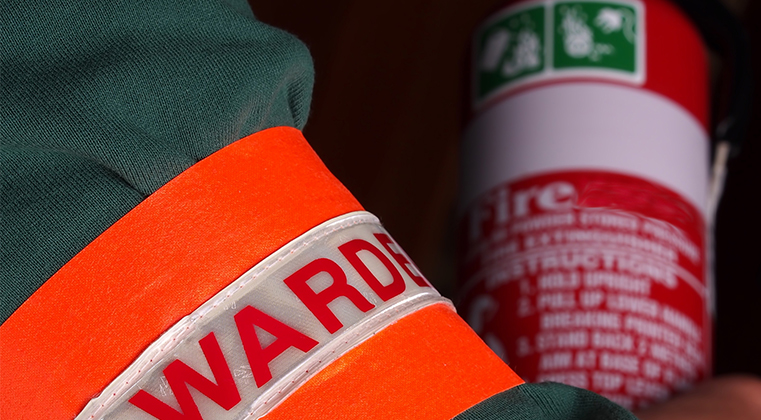 Is it essential to have a fire safety training certificate?
In short, yes, it is essential to have a fire safety training certificate if you want to protect yourself and your business from harmful accusations in the event of a real-life emergency.
In many workplaces, you could be inspected on your fire safety training and procedures, so having a valid fire safety training certificate for each member of staff is the only verifiable way of proving that you have all completed fire safety training.
Without a fire safety training certificate, you are trusting that an inspector will accept your word against the paperwork—and unfortunately, most of the time, this just isn't acceptable.
Can one member of staff complete fire safety training and then teach it to everyone else in their workplace?
Cascade training is when one member of staff completes a course and then returns to the workplace to teach what they have learned to everyone else on their team. For the reasons mentioned above, cascade training is not a responsible way of completing fire safety training.
When you place the duty of training your whole workplace onto one member of staff who is not qualified to do so, the level of training the rest of your staff will receive simply won't be suitable. It certainly won't be verifiable, as one main disadvantage of cascade training is that the rest of your staff will not receive a certificate from a reputable training provider upon completion of the course.
If you want to ensure that your staff have the best, safest knowledge of fire safety then you need to ensure that they are all completing their training with a verifiable training provider based in the United Kingdom, such as the Fire Training Company.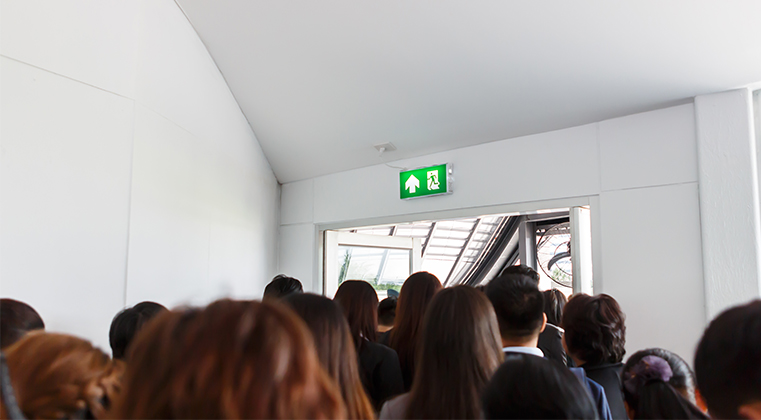 Find out more about verifiable fire safety training for yourself or your workplace
If you'd like to learn more about verifiable fire safety training, or to arrange immediate training for yourself and your team, please get in touch with our friendly customer support team today. You can call us on 01327 552160 or email us at help@firetrainingcompany.co.uk. Alternatively, use the live chat feature available on this website to chat to us during office hours.
The Fire Training Company offices are open from 9am to 5.30pm, Monday to Friday.