Fire Safety Training in Care Homes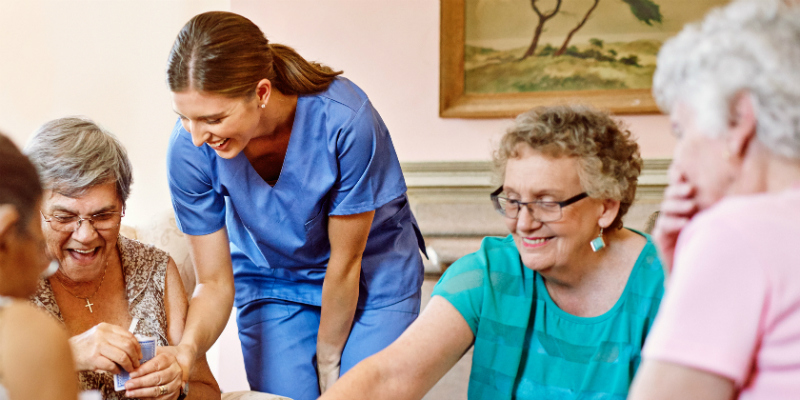 Care homes must have fire safety training and there is no leeway in this. Fire safety is not only a legal requirement in The Regulatory Reform (Fire Safety) Order 2005, it is also specifically mentioned in the Care Home Regulations Act. These are legislative requirements with some very serious penalties for the responsible person if they are not followed.
During Covid-19 some of your trained staff may be absent, so ensure that you have enough Ttrained Fire Marshals for each shift. It's no good trying to reach someone at home to ask them what you need to do!
The care environment is a busy and challenging one to say the least and the priority of everyone who works in it is the comfort and well being of their residents. We train a lot of teams and we can tell you that in our experience the care industry is built on professionals who want to do their best for the residents. So, adhering to the fire safety legislation is certainly a part of the professional practice of a care home, but the law is not the whole story. To be effective a legislative process must be generic and cover all circumstances. That means the law is general and it is the job of the care home to make it specific to their needs.
That last sentence in the previous paragraph is the key to realistically implementing fire safety training. The training a care team is provided with should ideally be keyed to the specific needs of the care environment if appropriate. With any training, some content will be general in nature because some elements of the learning are standard. However good training will consider whether there is a unique aspect to a specific environment. Great training will extend beyond the classroom and offer practical solutions that you can implement in your daily fire safety procedures.
All our trainers are ex-service personnel and have a wealth of experience in training care homes and other specialist provision, so we asked for a few suggestions and some background thinking that could be useful for a care home.
Tips for Fire Training in Care Homes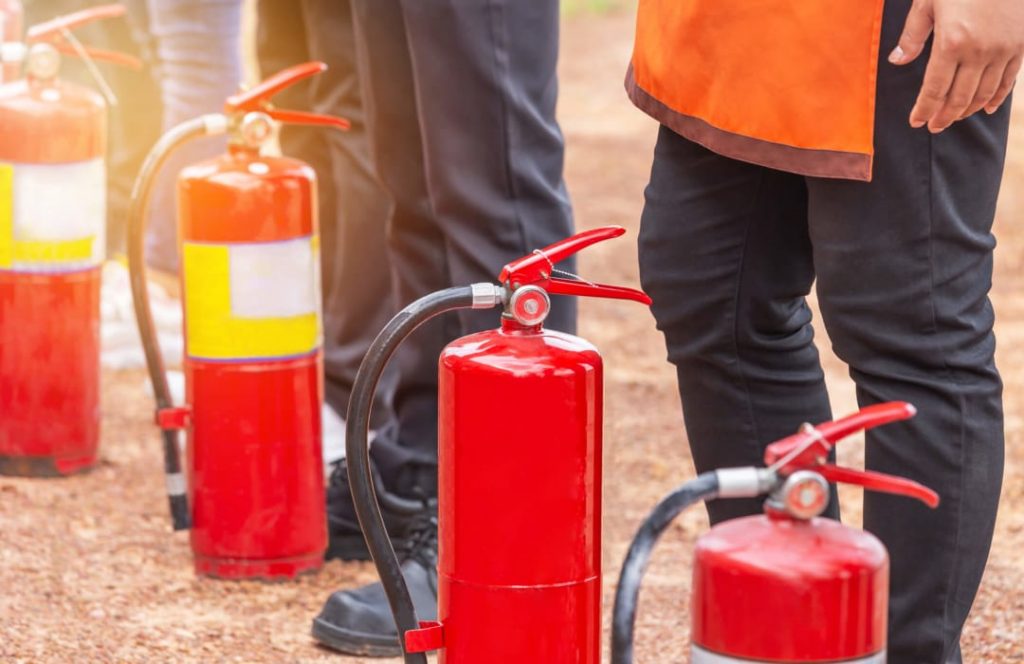 The best way to fight a fire is to prevent it happening in the first place. One common concern, particularly where residents may easily become confused and perhaps a little careless, is the fear that they could cause a fire themselves. Why not enlist the help of the support team such as maintenance and housekeeping to keep an eye out for potential fire hazards as an addition to your regular checks?


TOP TIP – Grab bags filled with useful items are a great idea in an emergency and can really help the emergency services. It will only cost a few pounds to have a small rucksack close at hand, that contains things that may help the evacuation and some information that can be passed to the coordinating officer. Items could include a reflective sash and a good torch in case visibility is reduced. The emergency services would certainly welcome a floorplan showing the location of the shut off point for the electricity and gas supply. Other useful items could be a list of potential hazards like medical or other equipment that may become explosive, such as gas canisters. Cleaning and other materials subject to CoSHH regulation can also become very dangerous in a fire and again a list of what is used or stored and more importantly where, will be very useful. A very good thing to have in there will be the location of any stay put areas, as this could expedite the rescue of any trapped people.


Many care homes operate a stay put policy, which will usually be based on a one or more areas where the fire doors and other protection will give a period of safety in a fire. They are designed to keep the residents and the team secure from the fire long enough for the emergency services to arrive and deal with the situation. These areas will only work if they are secure and the fire doors and any other protection is in place and operating correctly. This is one of the reasons why you should never wedge a fire door open, if there is an entry point for the fire, then the whole safe area will be compromised. The amount of time you can rely on the safe area will vary, so it is important that all the team are aware of where they are and how long they are likely to keep you safe. The emergency services will need to know that this is where people are likely to have taken refuge in a fire.


Keep an eye out for missing people. This may seem like the obvious thing to do but we are not just talking about the residents in this instance. Naturally you will automatically help your residents, and, in an emergency, they are likely to need extra attention. This is even more likely if you have residents with dementia issues and similar, that may become confused or disorientated. Try to find the time to check everyone else is there. That includes all the support staff that are on shift. It is very easy to assume that someone who you thought would be there and is not, is simply taking the day off. What if they are trapped in the building and you are the only person who noticed? Speak up if you have any concerns because you could save a life.
Training
In the final analysis, the impact of your local circumstances on your fire safety is something you will need to assess but we will be happy to talk it through with you. As far as your fire safety training goes, an online fire training course is an option if you have a need for a more generic course. If you are dealing with more complex issues such as residents with dementia or mobility problems, then you may want to consider training all your team to Fire Marshal level. Well trained people tend to be more proactive about fire safety and that can only be a good thing both in an emergency and when maintaining a good level of preventative measures.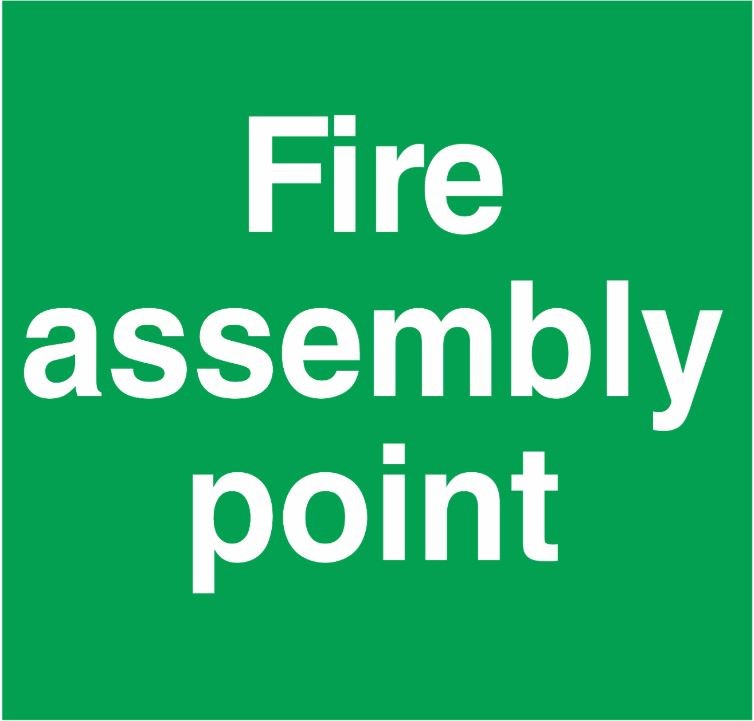 If you'd like to chat to a member of our friendly customer support team about fire safety training, please get in touch by calling us on 01327 552160 or email us at help@firetrainingcompany.co.uk. You can even use the live chat feature available on this website to chat to us anytime during office hours.
The Fire Training Company are open from 9am to 5.30pm, Monday to Friday.